The Joy Of The Known Stranger

Ever felt someone you don't know is someone you've known your whole life? You could be in a bus or train, or walking on the road and someone may stop to ask for directions. As you are explaining the way, you look at the person's face and you feel like you know them. In a better world, you would ask them out for coffee but prudently, you don't. You watch them walk off and feel a small ache as if you have lost a precious person.
A lot of people have different explanations for this instant liking for another person. They drop their voice and whisper, 'It's a last birth connection.' A few experts think it's because their individual auras colours match. Or we can put it down to the convenient excuse for all that which happens, 'It's fate.'
I had gone for a wedding once to a beautiful island, where in a population of 20.48 million people I knew just one. I got out of the car and walked into the reception hall. A woman in a cream dress smiled at me, held my hand and said, 'When you stepped out of that car, I knew we would be friends.' Instead of finding this creepy, I realised I echoed her sentiment and to date we give friendship a good name.
Some of these meetings carry within them the immense power to change the direction of your life. My friend's aunt sat next to a lady on the bus. By the time her stop came, they had decided to get their children married to each other. Today, those two oldies still cackle about that bus ride while playing with their grandchildren. Another friend of mine was at a particularly long traffic signal with someone who was wearing a dress she liked. A compliment led to a conversation and now they are business partners, running a company neither of them thought they would start.
How do we turn a moment of such inexplicable familiarity to friendship? I have three rules which have worked for me. One is to make the first move, to always acknowledge the connection and give it a voice. The second is to completely trust the stranger without doubt, without holding back, without fear of hurt. The third and I think most important rule is, if faced with rejection, to not crawl back into your shell. Instead, shed your armour and expose yourself to these amazing interactions the universe seems to generously hand out.

Also read:  The freedom to burp will free you
 
There are, of course, also those other kind of people, the sorts you instantly dislike in the first meeting. When you see them, all your warning bells ring and a loud voice in your head screams, 'Keep away' but that's a different story.
For now, let's keep our eyes and hearts open for the unknown friend. We may just meet them, today.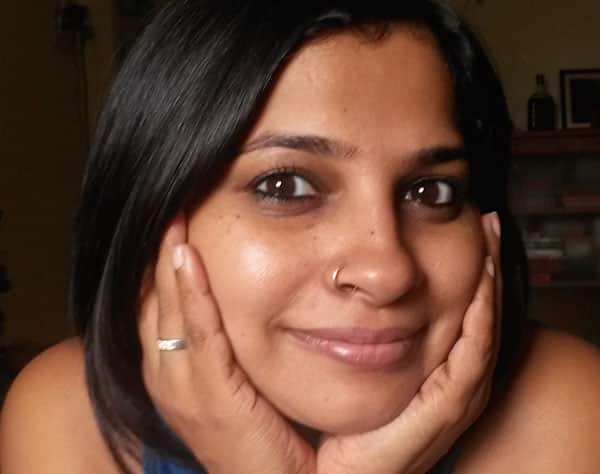 Still Figuring It Out' a funny, sad, questioning take on adulthood will appear every Saturday on Asianet Newsable. Arathi Menon is the author of Leaving Home With Half a Fridge, a memoir published by Pan Macmillan. She tweets at here. The views expressed here are her own.
Last Updated Mar 31, 2018, 6:54 PM IST