Anushka became Arundhati after wearing 22 kg gold!
Arundhati was dubbed in Tamil too. It is said that women watched the movie more than once to see the protagonist Anushka Shetty and her new avatar with traditional gold making her look all the more powerful.
It is said that even in this movie most of the gold jewellery used was real. Mumbai-based designer Deepa had taken the responsibility of designing the jewellery according to the period and plot. Even the fantasy movie Baahubali characters look was given a grand touch by the awesomely designed jewellery they were wearing.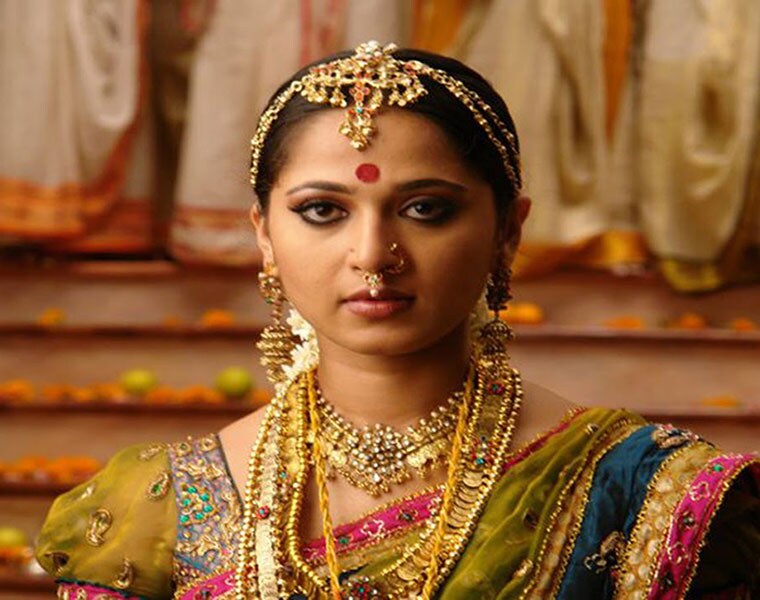 According to sources, the jewellery worn by Anushka Shetty weighed 22 kg in Arundhati. Even the iron suit worn by 'Iron Man' by Robert Downey Jr in 2008 also weighed 22 kg. Anushka was even quoted saying that it was difficult to act wearing the heavy jewellery. However, it can be said that she has made justice to her role in Arundhati and looks beautiful as well as powerful.
Later Anushka acted in Rudhramadevi and now Baahubali 2 again laden with gold!
Last Updated Mar 31, 2018, 7:02 PM IST