A politician in the making, how Kamal Hassan won over Tamil Nadu with #Ennore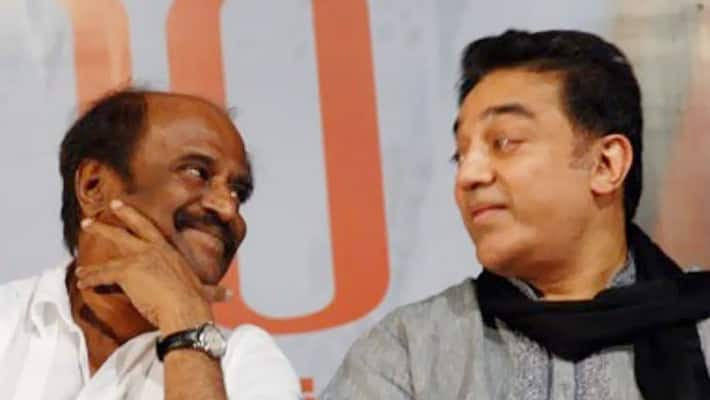 Earlier this month, at the Sivaji Ganesan memorial event in Chennai, Rajinikanth took a dig at Kamal Haasan's secretiveness about his political strategy. 
"I told him (Kamal) that you are my elder brother in the film industry and you should tell me what is needed for an actor to succeed in politics. And he said, `come with me, I will tell you','' said Rajinikanth. 
At 5 am on Saturday, Kamal gave a glimpse of what he has in mind and the kind of politics he wants to practise. He travelled to the the Ennore Creek in Tiruvallur district to see for himself the encroachments that will translate into havoc when the monsoon, that is expected to be above normal, keeps its date with Chennai in December. He spent time discussing with fisherfolk to get a firsthand sense of the enormity of the crisis and pored over maps of the area. A day before, he had tweeted about how 1000 acres of the waterbody in Ennore had been lost to encroachments. The illegal intrusions on the Kosathalaiyar river pose a flood risk for the 10 lakh residents who live in the northern part of Chennai.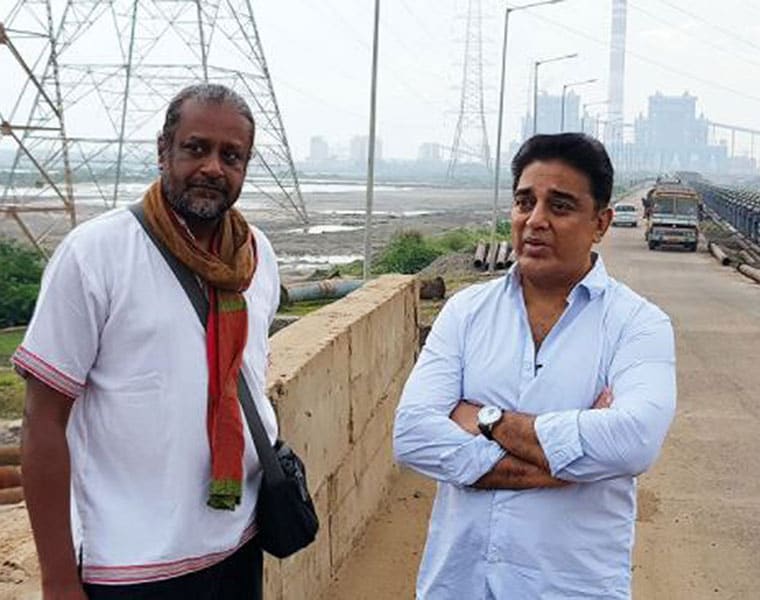 At the end of his visit, Kamal who also recalled having shot at the creek several years ago, wrote : ``What used to be the Ennore Creek is now a frozen, placid, almost walkable lake of flyash from two thermal plants.''
It is not as if the environmental risk to Ennore creek has not been flagged before. Environmentalist Nityanand Jayaraman of the Coastal Resource Centre has been at the forefront of warning the administrators. Thermal power plants in north Chennai and Vallur have been depositing their ash waste effluents into the river for many years despite opposition from activists. 
In January this year, a mask-wearing Carnatic musician TM Krishna sat at the creek and sang `Poramboke' song, which went viral, highlighting the degradation. Poramboke originally meant places reserved for shared community uses, like water bodies or grazing lands but over the years, it is used in a derisive manner as a pejorative to demean a person or place. 
What Kamal taking ownership of a people's issue like this does is to amplify the problem, forcing the powers-that-be to sit up and take note. Given the interest in his political entry, he has exploited it to make the media a partner and highlight the problem, while taking care that he kept his Ennore trip a low-key affair and did not convert it into a media circus. 
What gave Kamal's first non-Twitter venture credibility is that he did not wade into a subject that he knows would have a certain sex appeal because the monsoon is at Chennai's doorstep. He has highlighted Chennai's lack of preparedness in facing the monsoon several times before. In December 2015, he was one of the few openly critical of lack of action by the government during the Chennai floods. His own office in Alwarpet went under water then. 
It is but obvious that Kamal's pre-dawn sojourn would be seen from the prism of politics. He has made his intentions to launch Kamal 2.0 quite clear and through 2017 in particular, he has expressed himself on issues concerning the Tamilian - from Jallikattu to NEET, from demonetisation to GST, from corruption to national anthem. With the state government having done precious little to address the murder of the creek, Kamal's visit is designed to apply pressure, magnified several times over by the media. 
The timing of the visit is what makes it more interesting. Just hours before, Rajinikanth had presided over the audio function of `2.0' at a glitzy event in Dubai and #Epic2Point0AudioLaunch was trending on Twitter. Kamal in an understated way was making a point by ensuring the images were a sharp contrast. He succeeded because in no time, even #Ennore was trending, a measure to how many people were talking about it on social media. 
Kamal knows that in time to come, he and Rajini will find themselves pitted against each other in the political arena and he would want the starkness of a super luxury Burj Khalifa in Dubai to be contrasted with the dirt and grime of an Ennore. Being a visual craft person, he knows the power of the picture. Getting his hands dirty with the Ennore ash would help Kamal shrug away the image that he carries of being an intellectual and will help him be seen more as an intelligent, articulate leader. This at a time when Rajini is marketing his robotic image in `2.0'. 
All these months, the AIADMK leaders had dismissed Kamal as a Twitter warrior. Even now, the party has asked if Kamal was not aware of Ennore before this. What Kamal has done is that he has taken the first step into a contentious patch with Ennore. Though it is easier said than done, Kamal to make a splash, will pick up people's issues, ensure he has credible people like Jayaraman and Krishna by his side. If nothing else, it will help him create a space for himself. 
In the past many months, Kamal has also emerged as an opposition even without getting into politics. He has not flinched from attacking the government and has gained in stature while they have come down to the level of making personal attacks - on his acting ability and threats to check his tax status. 
The onus is on the governments - both in Chennai and Delhi - to act on what Kamal has highlighted. Those backing Rajini's political entry too would watch Kamal's moves with interest. The race in Tamil Nadu has only got interesting.
Last Updated Mar 31, 2018, 6:32 PM IST