'Think the IPL can also implement the new playing XI rule from SA20' - Kevin Pietersen
The ongoing SA20 has introduced a new rule where a team can pick its playing XI from an initial 13-member squad after the toss. Meanwhile, Kevin Pietersen wants the IPL to implement the same rule.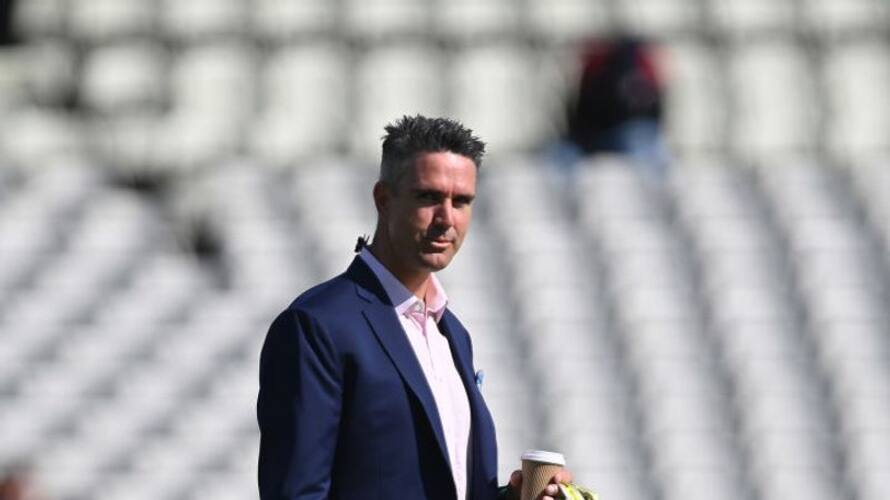 The Indian Premier League (IPL) can take a leaf out of the South Africa 20 (SA20) playbook by implementing the latest Twenty20 (T20) league's "innovative" rule changes and take the entertainment quotient to another level, says former England captain Kevin Pietersen. Pietersen has emerged as a massive advocate of the changes the SA20 has brought about, like allowing each captain to nominate 13 players to take the field at the toss and select their final XI afterwards, among changes the inaugural South African league offers.
"I don't mind the new rules. I think the new rules are very, very good. The toss doesn't play too much of a role. I like the innovation that SA 20 has brought to the game. I think that's brilliant. Offering bonus points is also a great idea. You can see bonus point has played a role here," Pietersen said.
"I mean, you want to change the rules to make it more entertaining for everybody. Then why not keep progressing? Keep changing the game. Keep making it more entertaining. And also keep the players on their toes. I think the IPL can also implement this," added Pietersen. Speaking about England's ultra-aggressive approach to the game and the success it has brought them, Pietersen said India must also look to play in the same manner.
ALSO READ: IND VS AUS 2022-23, 1ST TEST - RAVINDRA JADEJA'S FIFER SKITTLES AUSTRALIA FOR 177; NETIZENS SHOWER ACCLAIM
"It's the mindset. They've [England] got a coach to ensure they're not scared of failing. They're not worried about failure. If you get out there, probably, they don't care about getting out. They go out and play without fear of failure. India should follow it. India bats too slowly, despite having the players," reckoned Pietersen.
"They have the players, but still. They must go out there and emulate what England is doing. You saw what Australia used to do in cricket all those years ago. People started to match Australia or England or change how the shortest form of the game was played. Even Test match cricket..." Pietersen added.
Pietersen tried his hand at owning a T20 league franchise but needed more funds to succeed. The batting great, though, has not ruled out owing one in the future. "I was one of the bidders. Yes, I wanted to buy one of the teams. But then, you wouldn't have enough money to own the teams... It's a space that interests me. I wonder if that's a possibility. But, it interests me, yes, yes," he stated.
ALSO READ: IND VS AUS 2022-23, 1ST TEST - SOCIAL MEDIA ALL-PRAISE FOR RAVICHANDRAN ASHWIN AFTER 450TH TEST HAUL
Asked if the sport would be better off without the One-Day International (ODI) format, especially bilateral rubbers without context, Pietersen said it is difficult to arrive at a definitive conclusion. "We can't say cricket would be better off without ODIs, because we're not there yet. But, we may see it in future though the World Cup is such a valuable item, right?" he wondered.
"In my career, I could win everything except for the 50-over World Cup. We won the Ashes. We beat India in India. We won the T20 World Cup. Huge.... These are big things that you can achieve in your career. And I never got the 50-over World Cup. So, it's one of those regrets," continued Pietersen.
"So, we'll see. We'll see where it is. Will it be good for the game? We don't know. Will it be bad for the game? We don't know. We have yet to find out. But can we see it happening? We can't see it happening yet," Pietersen noted. Speaking about the shortest format, he said it is here to stay, primarily because of the money involved, besides the entertainment quotient.
ALSO READ: IND vs AUS 2022-23, 1st Test: 'Todd Murphy is something very, very special' - Steve O'Keefe
"It's here to stay. There's too much money in T20s. Now, 50-over cricket is a very, very long day of cricket. I think you get less entertainment in the 50-over game than you get in T20s. Something will need to be looked at. I also fear for Test cricket. And, I've said for a very long time that I worry about Test cricket and that instant gratification that all of us want could harm Test cricket," supposed Pietersen.
"[Say, for example] now, we're on an aeroplane, and I'm speaking to people in three different planes in three other places, talking about work. So, that instant gratification is hurting the longer form of the games. It's hurting 50-over cricket in particular. And then, that is the longest form of the game. That's where my worry is because I love Test cricket. I have played over 100 Test matches. And, I think that teaches you who you are as a person," Pietersen concluded.
(With inputs from PTI)
Last Updated Feb 9, 2023, 4:16 PM IST