Sri Lanka cricketer Kusal Mendis arrested after car crash kills cyclist
Sri Lanka cricketer Kusal Mendis has been arrested after the vehicle he was driving allegedly hit and killed a 64-year-old cyclist at around 5am on Sunday.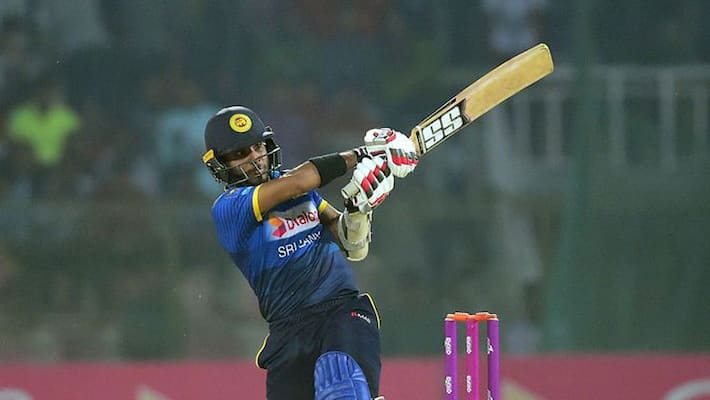 Colombo: Sri Lanka batsman Kusal Mendis on Sunday was arrested for allegedly hitting a man on a bicycle while driving, news agency PTI reported, citing a statement from Sri Lanka Police.
Mendis allegedly hit a 74-year-old man, killing him in the wee hours, in the Colombo suburb of Panadura. The fatal road accident took place at around 5 am in the morning. It took place when the SUV of Mendis allegedly crashed into a bicycle at around 5.15 this morning.
SSP Jaliya Senaratne, the police spokesperson, confirmed the news of Mendis' arrest. It is yet to be ascertained whether either of the two were under the influence of alcohol or not.
Mendis is expected to be produced before a magistrate later in the day, the police added. Further investigations into the accident are being conducted at the moment. As far as the deceased is concerned, he is said to be a resident of Gorakapola area in Panadura.
Mendis' arrest is another massive blow for Sri Lanka cricket which is already embroiled in controversy following allegations of match-fixing in the 2011 World Cup final.
The 25-year-old wicket-keeper batsman has represented Sri Lanka in 44 Tests and 76 ODIs. Mendis was part of the national squad which had resumed training after the COVID-19 lockdown. He has scored 2,995 runs at an average of 37 in 44 Tests and 2,167 runs at an average of 84.7 in ODIs. Mendis has also played 26 T20Is in which he has scored 484 runs at an average of 18.6.
Mendis was last seen in cricket action during the home series against the West Indies where he scored a century and a half-century in the ODI series.
Sri Lanka's international assignments, including a tour by India, have been cancelled due to the pandemic.
Last Updated Jul 5, 2020, 12:53 PM IST