Ranji Trophy: After losing match, Dinesh Karthik loses cool, confronts Karnataka captain Karun Nair
After the Ranji Trophy match, Dinesh Karthik, reportedly upset with Karnataka players' excessive appealing on the field and constant chatter during Tamil Nadu's run-chase, picked Karun Nair to express his frustration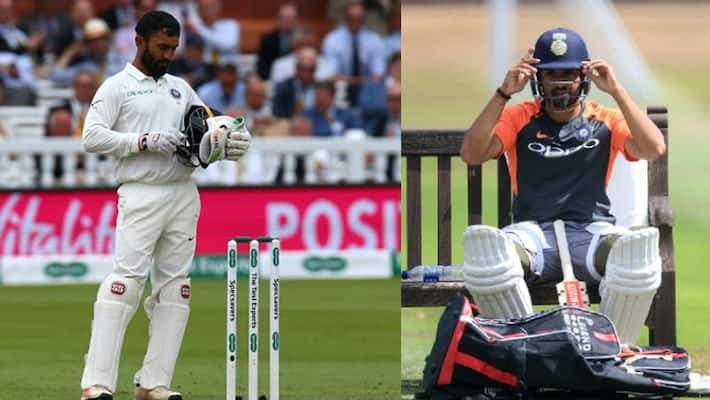 Dindigul (Tamil Nadu): After Tamil Nadu had lost a thrilling Ranji Trophy contest to Karnataka, senior player Dinesh Karthik targetted victorious captain Karun Nair.
Thanks to Krishnappa Gowtham's superb bowling where he took eight wickets in the second innings, Karnataka won in the final over of the match on the fourth and last day in Dindigul on Thursday (December 12).
Also read: Gowtham bowls Karnataka to thrilling win
Tamil Nadu were chasing 181 for an outright win and were bowled out for 154 with three balls remaining in the Group B game.
After the match, Karthik, reportedly upset with Karnataka players' excessive appealing on the field and constant chatter during Tamil Nadu's run-chase, picked Nair to express his frustration, according to reports.
When the duo exchanged words outside the dressing room and things seemed to get heated up, the match officials had to intervene. Karnataka coaches Yere Goud and S Aravind too had to step in to calm down Karthik.
Tamil Nadu captain Vijay Shankar seemed to defend the incident as he said it was common in a Karnataka-Tamil Nadu game.
"In a Tamil Nadu-Karnataka game, these things happen. We should be surprised if it doesn't happen," Shankar was quoted as saying in the media.
When asked about the reason for Karthik's anger, the all-rounder said, "It was the way they behaved. It could also be the excessive appealing. Look he is a senior player but sometimes it triggers us. At the end of the day, you need to move on."
Karnataka-Tamil Nadu games have always been very competitive with both teams' players giving their best. The latest victory completed a hat-trick for Karnataka over their neighbours.
In the Vijay Hazare Trophy one-day final, Karnataka had won and they repeated the success in Syed Mushtaq Ali Trophy T20 final too, claiming the title by just one run. In both matches, Karthik had led Tamil Nadu.
Last Updated Dec 13, 2019, 10:35 AM IST