ODI World Cup 2023: England players forced to use inhalers as air pollution reaches alarming levels
Various tier 1 cities of India are witnessing an alarming rise in air pollution as a result of the onset of the Winter season in South Asia. England players are finding it hard to tackle the situation and are now resorting to inhalers for temporary comfort.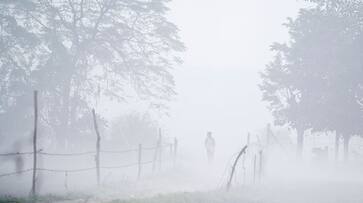 England cricketers are having a hard time dealing with the Indian winters as concerning reports have erupted about their struggles. According to a report from British Newspaper 'I', England players are forced to use inhalers due to the air pollution problem in various tier cities of India. 
The onset of the Winter season in India also brings ample issues out of which the most concerning is air pollution. With the onset of winter post-Navratri in India, air pollution levels have risen at alarming levels, especially in the North Indian cities. Delhi which is the worst affected city during Winter breached the 400 mark on Thursday according to the Air Quality Index.
Also Read: ODI World Cup 2023: India posts a big total as Virat Kohli, Shubman Gill and Shreyas Iyer run the batting show
Financial capital, Mumbai is also not treading much behind as today's Air Quality Index in Mumbai breached the 200 mark. England players are finding it hard to grasp a fresh breath of air and the report from the British Newspaper 'I' reveals that the majority of the English players are resorting to inhalers for breathing.
England all-rounder Ben Stokes was seen using an inhaler in a recent England practice session. Joe Root also addressed the issue of air pollution in India and the effects that it is having on the English players. One of the major causes of air pollution in India is stubble burning and the activity of construction.
Joe Root said, "It just felt like you couldn't get your breath. It was unique. Who knows whether it was air quality? I am not qualified to know. It felt like quite a hazy day, wasn't it? And you could definitely see that from one side of the ground looking back towards the sun. It was a lot harder visually than it was on the other side of the ground. Whether it was air quality or what, it was definitely an experience I've not had before."
Last Updated Nov 2, 2023, 7:24 PM IST