Hardik Pandya shares emotional old video of gifting his father a Jeep car
Hardik Pandya has authenticated himself as one of the top all-rounders in Team India. He suffered a tragedy in his personal life recently, as his father, Himanshu, passed away a few weeks back, following a cardiac arrest. Pandya has shared some emotional posts since then.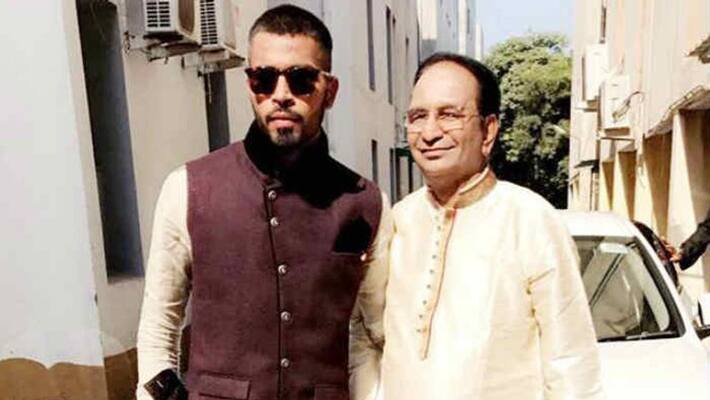 Indian all-rounder, Hardik Pandya is one of the deadliest all-rounders in Team India currently, known for his lethal batting, besides prolific fast-bowling. It is in the shorter formats where he has made the most of impact.
Meanwhile, he suffered a tragedy in his personal life, a couple of weeks back, after his father, Himanshu, passed away due to cardiac arrest. Since then, Pandya, and his brother, Krunal, have shared some emotional posts and videos of their late father.
Recently, Pandya shared another similar video on his social media handles. In the video, Himanshu is seen at luxurious car brand, Jeep's showroom, where an orange-coloured car is unveiled in front of him. Himanshu is seen expressing fond interest in owning the vehicle, while the showroom manager explains the model.
Then, Himanshu goes on to have a video chat with Pandya, as he displays him the car. However, he is suddenly informed that the vehicle actually belongs to him and he owns it. Himanshu smiles and thanks Pandya over the video call, as he happily checks out the car.
ALSO READ: Hardik Pandya enjoys first airplane ride with son Agastya
Pandya captioned the post, "❤️ You are not here with us and that makes me cry! But, seeing you smile like a kid who got his candy makes me smile and remember you with so much joy! Love you, my dad".
Earlier, Pandya had shared a video, which happened to be a collection of some of his personal photos with his father. He had also shared a series of some similar photos on his Instagram handle.
Krunal, too, had shared some similar videos and images.
Pandya's wife Natasa Stankovic, along with Krunal's wife, Pankhuri Sharma, paid homage to their father-in-law as well.
Last Updated Feb 3, 2021, 2:30 PM IST