Dinesh Karthik waiting for call from Chennai Super Kings; recalls how he felt when CSK picked MS Dhoni in 2008
Chennai boy Dinesh Karthik has revealed that he is still waiting to play for Chennai Super Kings (CSK) in IPL. He also spoke about how he felt when CSK went for MS Dhoni instead of him, in 2008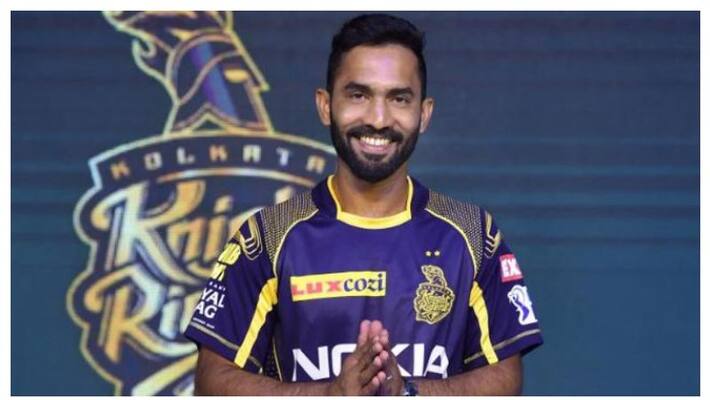 Bengaluru: Wicketkeeper-batsman Dinesh Karthik, who is from Tamil Nadu, has revealed how he felt when Chennai Super Kings (CSK) picked MS Dhoni instead of him in the inaugural edition of the Indian Premier League (IPL) in 2008.
Chennai boy Karthik was almost sure that CSK would bid for him as he thought he was the "biggest name" in Tamil Nadu cricket at the time. But he was left surprised when the Chennai franchise paid $ 1.5 million to sign up the then Indian captain Dhoni in 2008.
Watch: Inzamam-ul-Haq calls Indian batsmen selfish
Since then, Dhoni has been part of CSK. He has established a great connect with the fans in Tamil Nadu. They call him "Thala" (leader). Under Dhoni's leadership, CSK have made it to the playoffs in all the 10 seasons they featured in the league. For two years, they missed playing as they were banned. CSK have won three IPL titles under Dhoni's captaincy.
Speaking to Cricbuzz website, the 34-year-old Karthik recalled the time when CSK picked Dhoni. 
Also read: RCB's high and low on April 23
"In 2008, I was in Australia, in the lead up to the auctions, Dinesh Karthik the person, was convinced that he was the biggest name from Tamil Nadu cricket to have played for the country. For sure, they (CSK) are going to pick me. Question is whether or not they are going to make me the captain or not, it was all going on in my head," Karthik, who plays for Kolkata Knight Riders (KKR), said.
"The first name I saw picked (by CSK in the first IPL auction) was MS Dhoni, for 1.5 million. He was sitting right down the corner from me. He didn't even tell me a word that he was going to be picked by CSK. I guess he didn't know, but that was the biggest dagger to my heart," Karthik, who captained KKR last year, added.
Karthik, who has previously played for Delhi Daredevils (Delhi Capitals now), Kings XI Punjab, Mumbai Indians, Royal Challengers Bangalore, Gujarat Lions, said he is still waiting for a call from CSK.
"Then I thought they're going to pick me later. But it has been 13 years and I am still waiting for the elusive call from CSK," Karthik said.
This year's IPL has been indefinitely postponed due to the coronavirus (COVID-19) pandemic.
Last Updated Apr 23, 2020, 4:25 PM IST