Explained: The warning signs of Mucormycosis
Black fungus reduces the body's ability to fight germs and sickness. It affects the sinuses or lungs of individuals if fungal spores are inhaled from the environment. Here's how to early detect Mucormycosis.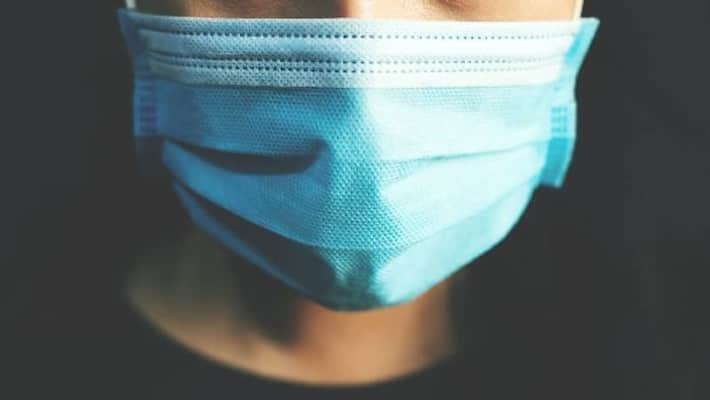 In the last couple of weeks, the number of case of fungal infection named Mucormycosis has been on the rise. Cases of black fungus or Mucormycosis are reported in a few Covid-19 patients during or after recovery. 
Mucormycosis is caused by micro-organisms called mucormycetes, which are present naturally in the environment. Mucormycetes are seen primarily on soil and decaying organic matter like leaves, compost and piles.
Here's a detailed explainer on Mucormycosis:
Black fungus mainly impacts people on medication for other health issues, as it reduces the body's ability to fight germs and sickness. It impacts the sinuses or lungs if fungal spores are inhaled by individuals from the environment. It can target the skin after a cut, burn, or other types of skin injury. Mucormycosis, if uncared for, can lead to severe disease.
What leads to Mucormycosis?
Uncontrolled diabetes mellitus: It is a situation when blood sugar levels are too high over a prolonged period. Symptoms include increased thirst, frequent urination and increased appetite.
Prolonged ICU stay: Few patients stabilized in the ICU during acute illness patients develop immunological and neuromuscular disturbances. Their body gets dependent on it, which weakens the immune system in the long term.
Comorbidities: Comorbidities like malignancy -- the presence of cancerous cells -- may lead to the black fungus.  It can spread to other sites in the body and destroy tissues.
Voriconazole therapy: A recent increase in the incidence of Mucormycosis at many transplant centres has been linked to the introduction and widespread use of voriconazole prophylaxis in these high-risk populations. However, it is not known if this association reflects a valid link.
Immunosuppression by steroids: Immunosuppression is a condition in which the immune system does not function well as it should. Long-term use of high-dose steroids can also cause immunosuppression.
According to NITI Aayog Member (Health) Dr VK Paul, "Steroids must never be given at the early stage of infection. It must be administered only after the sixth day of infection. Patients must stick to drug dosage as advised by the doctors to avoid adverse side effects of the drug."
He further added, "Other than steroids, use of COVID-19 drugs such as Tocilizumob, Itolizumab suppress the immune system. If these drugs are not used appropriately, it increases the risk, as our immune system fails to fight the fungal infection."
How is Mucormycosis related to Covid-19?
Covid-19 treatment requires an intake of drugs like dexamethasone, which decreases the immune system response. Patients who undergo oxygen therapy in the ICU, where humidifiers are used, are also prone to fungal infection due to exposure to moisture. Not all Covid patients get infected by Mucormycosis. It is uncommon in those who do not have diabetes.
Warning signs of Mucormycosis
The warning signs include pain or redness around the eyes or nose, fever, headache, coughing, shortness of breath, blood vomits and altered mental status. 
Covid-infected patients, people with diabetes or immunosuppressed individuals can suspect it if there is one-sided facial pain, numbness or swelling. It can be suspected if there is nasal blockage or congestion or blackish or bloody discharge. It may cause local pain on the cheekbone.
Blurred or double vision, toothache, loosening of teeth and haemoptysis are other symptoms. Also, individuals must seek medical help for detecting fungal infection.
How to prevent Mucormycosis?
Avoid areas that have a lot of dust, like construction or excavation sites. If you cannot avoid these areas, wear an N95 respirator mask while you are there.
Wear shoes, long trousers, long sleeve shirts and gloves while handling soil (gardening), moss or manure.
Maintain personal hygiene, including a thorough scrub bath, to reduce the chances of developing a skin infection.
The Indian Council for Medical Research has suggested controlling diabetes levels to keep Mucormycosis at bay.
How is Mucormycosis treated?
Mucormycosis might begin with a skin infection and spread to other parts of the body. Treatment may involve surgically removing all dead and infected tissue. Sometimes this may result in loss of the upper jaw or the eye. 
Since various body parts get affected by this, treatment may require a team of microbiologists, internal medicine specialists, intensivist neurologists, ENT specialists, ophthalmologists, dentists, surgeons and others. 
Chances of recovery depend entirely upon early diagnosis and treatment.
With inputs from Prasar Bharti News Service
NOTE: Asianet News humbly requests everyone to wear masks, sanitize, maintain social distancing and get vaccinated as soon as eligible. Together we can and will break the chain #ANCares #IndiaFightsCorona
Last Updated May 17, 2021, 2:26 PM IST