Petrol, Diesel Price Today: From Bengaluru to Noida, check fuel cost in your city
Petrol Diesel Prices Today: Petrol-diesel prices are released every day by the oil marketing companies at 6 a.m. There has been no change in the prices of petrol and diesel across the country barring a few cities where some minor fluctuations have been noticed.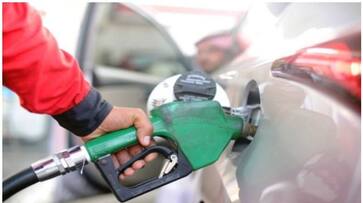 Petrol and Diesel Prices Today: For over a year, the pricing of petrol and diesel in India has exhibited a consistent trend, with the most recent adjustment occurring in May 2022. These prices exhibit variations from state to state due to factors such as local taxes, value-added tax (VAT), freight charges, and other regional considerations.
Based on the daily 6 a.m. price updates provided by oil marketing companies, major cities including New Delhi, Kolkata, Mumbai, and Chennai have witnessed no alterations in petrol and diesel prices, as reported by the Goodreturns website.
Delhi
Petrol: Rs 96.72    
Diesel: Rs 89.62
Mumbai
Petrol: Rs 106.31    
Diesel: Rs 94.27
Chennai
Petrol: Rs 102.63    
Diesel: Rs 94.24
Kolkata
Petrol: Rs 106.03    
Diesel: Rs 92.76
Bengaluru    
Petrol: Rs 101.94    
Diesel: Rs 87.89
Chandigarh    
Petrol: Rs 96.20    
Diesel: Rs 84.26
Gurugram    
Petrol: Rs 97.18
Diesel: Rs 90.05
Lucknow    
Petrol: Rs 96.57
Diesel: Rs 89.76
Noida    
Petrol: Rs 96.79   
Diesel: Rs 89.76
Jaipur
Petrol: Rs 108.22  
Diesel: Rs 93.48
The pricing of fuels in India falls under the regulation of the central government and is influenced by factors like excise duty, base prices, and price caps. The central government manages the collection of excise duty, while the collection of Value Added Tax (VAT) is the responsibility of individual states. As a result of varying VAT rates imposed by each state, fuel prices may diverge accordingly.
Last Updated Sep 3, 2023, 10:14 AM IST