The most expensive superbike in India Ducati Superleggera sold in India for Rs 1.12 crore
The most sought-after superbike in the world, Ducati 1299 Superleggera, is now in India
The bike has been sold at a whopping Rs 1.12 crore
Vikram Oberoi, Joint Managing Director at Oberoi Group of Hotels, is now the proud owner of this limited edition bike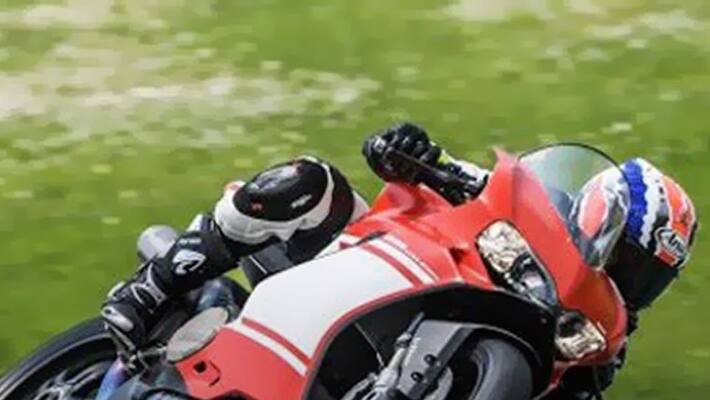 The most sought-after superbike in the world right now is perhaps the Ducati 1299 Superleggera. The Italian superbike has already made its way to India and has already been sold to its first customer at a whopping Rs 1.12 crore.
The one buying it is Vikram Oberoi, Joint Managing Director at Oberoi Group of Hotels. He is well known at the Budh International Circuit. He is also the owner of Ducati 1299 Panigale S, Ducati 916 and Ducati 1098.
The prime highlight of the Ducati 1299 Superleggera is the extensive use of carbon fibre that makes it weigh just 156 kg. It produces 215 Bhp and has a 1285cc, liquid-cooled, twin cylinder engine, the most powerful factory twin engine ever built.  
To help add to the power, as well as keep it under control, the bike will include Ducati Traction Control Evo (DTC EVO), Ducati Slide Control (DSC) and is also the first ever Ducati Superbike to be equipped with Ducati Power Launch (DPL) and also features the Engine Brake Control (EBC) seen on previous versions.
Ravi Avalur, Managing Director, Ducati India Pvt. Ltd. said, "The 1299 Superleggera is one of the most exclusive motorcycles in the world, with only 500 units produced. Redefining the definition of the term "superbike", it offers unmatched technology in a limited edition targeting the true connoisseur. We are very proud to deliver the only 1299 Superleggera in India to Vikram."
Last Updated Mar 31, 2018, 6:32 PM IST