US Senator Elizabeth Warren says 'brother's COVID-19 death feels like something that didn't have to happen'
US Senator Elizabeth Warren said watching her oldest brother die from a distance after contracting COVID-19 was something she will never get over.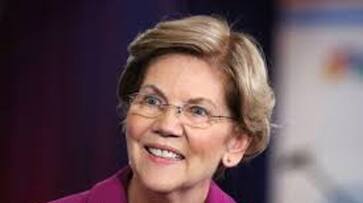 In an interview published by the Atlantic, Senator Elizabeth Warren said her brother's death due to coronavirus feels like something that didn't have to happen. She added that she could not stop thinking about whether Donald Reed Herring, the eldest of her three brothers, was cold and afraid after he was diagnosed with the novel coronavirus in early April.
Warren's brother was hospitalised with pneumonia in February and was close to recovery until someone at his facility in Oklahoma tested positive for the virus. He died on April 21 at the age of 86.
Warren grieving the loss of her brother from a distance has become both familiar and identifiable in a pandemic with nearly 1.5 million confirmed coronavirus cases in the United States and at least 88,000 deaths.
Herring was a B-47 and B-52 bomber pilot who flew 288 combat missions in Vietnam, according to The Boston Globe. After 20 years in the Air Force, he retired as a lieutenant colonel in 1973 before opening an auto-detailing business.
Last Updated May 19, 2020, 2:22 PM IST