US President Trump announces 60-day ban on issuing green cards
Trump portrayed the action, which he first previewed in a tweet late on Monday night, as an effort to protect American workers from competition overseas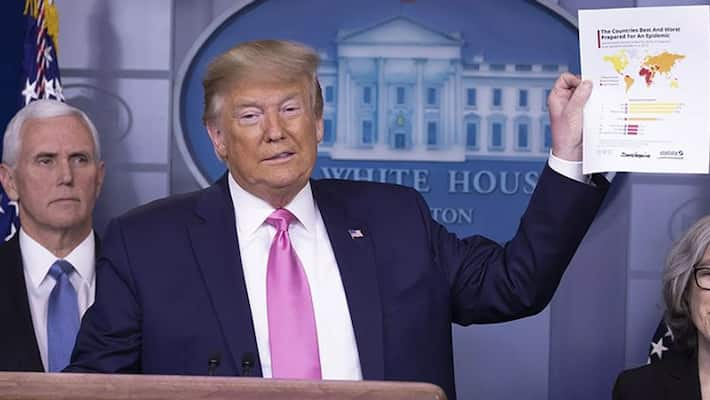 Washington DC: President Donald Trump has suspended immigration for green card seekers for 60 days, arguing the controversial move would protect US jobs.
Trump has said that he will halt issuing of new green cards or legal permanent residency for the next 60 days as part of his executive order to temporarily suspend immigration into the US.
However, the move will not have any impact on those entering the country on a temporary basis, Trump said on Tuesday.
Many have interpreted that those on non-immigrant work visas like H-1B issued mainly to foreign technology professionals will not be impacted. Seasonal immigrant workers for agricultural purposes too will not be impacted.
Also read: UK to start human trials of coronavirus vaccine from Thursday
In any case, the executive order to be signed by Trump on Wednesday will impact a large number of tens and thousands of Indian Americans, who are waiting to get a green card. This is expected to further delay the process.
"We must first take care of the American worker... This pause will be in effect for 60 days, after which need for any extension or modification will be evaluated by myself and a group of people based on economic conditions at the time," Trump told reporters at his daily White House news conference on coronavirus.
"This order will only apply to individuals seeking a permanent residency, in other words, those receiving green cards, big factor, will not apply to those entering on a temporary basis," he asserted.
"By pausing immigration, it will help put unemployed Americans first in line for jobs as America reopens," Trump said at his daily pandemic briefing on Tuesday. 
Last Updated Apr 22, 2020, 9:51 AM IST