US President Donald Trump impeachment trial: Senate hears opening arguments
The Democrats rejected witness swap in Donal Trump impeachment trial as the marathon session kicked off on day two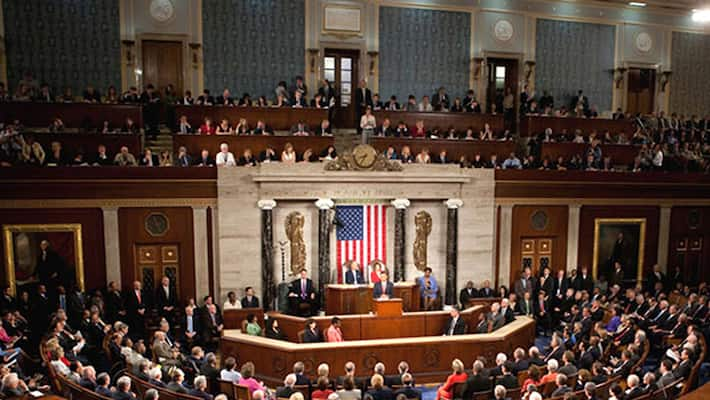 New York: The Republican majority United States Senate heard opening arguments in President Donald Trump's impeachment trial on Wednesday, kicking off up to six days of presentations on the question of whether Trump should be removed from office.
With the Democrats from the House of Representatives going first and laying out their case against the President, House managers will have 24 hours over three days to make their arguments. Trump's defence team will then make its case.
The House of Representatives impeached Trump last month on two charges: abuse of power and obstruction of Congress.
Both charges relate to Trump's efforts to strongarm the Ukrainian government into pursuing investigations that would be politically beneficial to him while withholding vital military aid and a White House meeting that Ukrainian President Volodymyr Zelensky desperately sought.
Trump denies using US military aid as a bargaining chip in an attempt to prod Ukraine into announcing an investigation to discredit his would-be Democratic White House challenger, Mr Biden.
Trump has been touting corruption claims against Mr Biden, whose son Hunter held a lucrative board position with a Ukrainian gas firm while his father was US vice-president and in charge of American-Ukrainian relations.
Attending the World Economic Forum in Davos, Switzerland, on Wednesday, Trump jokingly warned he might confront Democrats by coming to "sit right in the front row and stare at their corrupt faces".
The start of opening arguments follows a contentious, marathon session of debate that ultimately culminated in a partisan vote in favour of Senate Majority Leader Mitch McConnell's resolution outlining the rules for the impeachment trial.
Last Updated Jan 23, 2020, 10:20 AM IST