Sri Lanka Presidential election: Voting underway, Rajapaksas confident of win
Voting for the Presidential election in Sri Lanka has commenced at 7am and will end at 5pm.Returning Officers for electoral districts say that all preparations have been made for smooth voting process.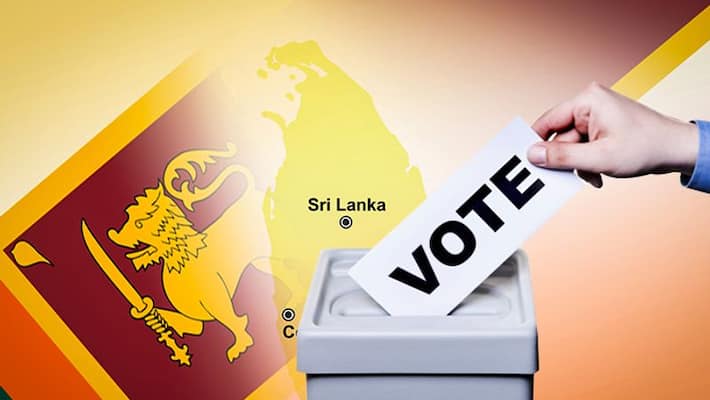 Colombo: Voting for the 2019 Presidential Election is currently underway at 12,845 polling centers across the island of Sri Lanka.
Voting commenced at 7.00 a.m. this morning and will come to an end at 5.00 p.m.
A total of 15,992,096 persons are eligible to vote at the election today which will elect the 7th President of Sri Lanka.
Even before polling stations opened, dozens of people queued up outside schools and public buildings where the 12,600 polling booths were set up.
Chairman of the Election Commission Mahinda Deshapriya urged voters to visit polling centers early to exercise their franchise while also calling on them to adhere to election laws.
Speaking on the release of election results, Deshapriya said the first postal voting result is expected to be released between 10.00 pm and 12.00 am tonight and that the first result could most likely be Ratnapura postal voting results. 
However, you can never be sure, since the ballot paper is much longer this time and since counting will only be commenced at 5.30 pm in the evening, it could be past midnight as well, he said.
Deshapriya said they are confident that by 8.00 am on Monday (18), 80-90% of the results out of the 160 electoral divisions could be released.
He added that they also expect to start releasing results from 6.00 pm. 
Almost five years after political heavyweight Mahinda Rajapaksa lost power, his brother Gotabaya, 70, is running for the top job, promising development and security in the wake of Islamist extremist attacks that killed 269 people in April.
His main opponent is Sajith Premadasa, 52, from the governing liberal United National Party (UNP), son of assassinated former president Ranasinghe Premadasa, who is also pushing security and development as well as free sanitary pads for poor women.
The Rajapaksas are adored by Sri Lanka's Sinhalese majority for defeating the Tigers and ending a 37-year civil war on the Indian Ocean island in 2009 in which around 100,000 people lost their lives.
For the same reason, the brothers are detested and feared by many in the Tamil minority, who make up 15 percent of the population, not least due to the way the conflict ended with some 40,000 Tamil civilians allegedly killed by the army.
Last Updated Nov 16, 2019, 11:20 AM IST