Prince Harry may make amends with royal family before King Charles' coronation: Report
Prince Harry, who accuses his brother in the book of pushing him to the ground in an altercation in 2019, has said he would like to be reconciled with his family but that he needs "accountability" first.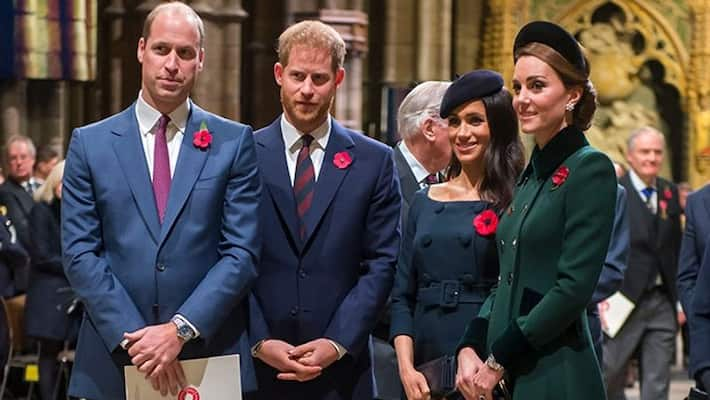 Following the release of his candid tell-all memoir "Spare," Prince Harry may make amends with the British royal family before King Charles III is crowned in May, according to media reports. The Sunday Times said that a person close to the monarch who is also familiar with Prince Harry and his wife Meghan believed a meeting will happen in the near future before the coronation on May 6. The newspaper described the insider as adding, "It's going to need flexibility on all sides, but it can be done, it's fixable," in a piece posted on its website.
Harry's book "Spare" went on sale on Tuesday after months of anticipation and a massive PR campaign, setting a record with 1.4 million English language sales on its first day.
Prince Harry has stated that he would like to be reunited with his family but that he requires "accountability" first. In the book, Prince Harry accuses his brother of shoving him to the ground during an incident in 2019.
Also Read | Prince Harry on 'Spare': 'Don't think family would ever forgive me if I told all...'
"We must make progress and complete it by April. The spouses must then be brought in. For the coronation, the King has to have a clean path," sources informed media.
Harry and Meghan, who left the royal life in the UK for California in 2020, must be welcomed in before the historic royal ceremony, a second royal insider agreed, telling the publication. Harry passionately laments the treatment he had as the second son of Charles and the late Princess Diana in his best-selling memoirs. The book also includes a list of his numerous, frequently trivial complaints following his engagement to Meghan, who has also claimed the royal family failed to support her.
Following the publishing of the book, popular opinion in Britain has turned against Harry in the midst of the nation's worst cost of living crisis in a decade.
Also Read | Prince Harry's memoir 'Spare' next to 'How to Kill Your Family' novel at UK bookstore sparks outburst
Last Updated Jan 15, 2023, 1:09 PM IST