Man who bought Rolex for $345 in 1974 drops to ground after realising current value
The US Air Force veteran who possesses the Rolex probably became the first person to fall to the ground on the series Antique Roadshow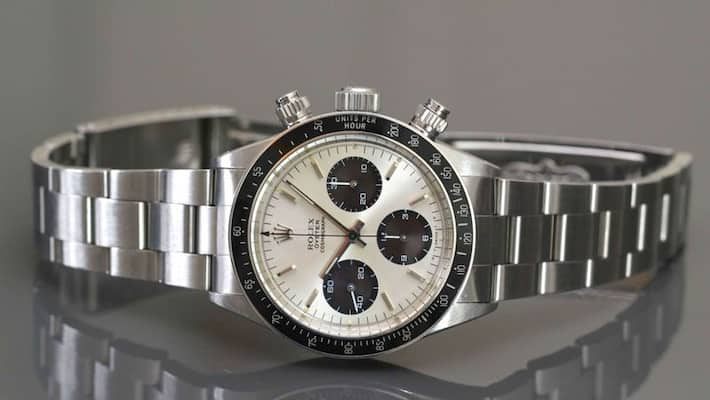 A US Air Force veteran never thought that he would be so happy 46 years later when he bought a Rolex for $345.97.
The price of the watch which the Air Force veteran bought in 1974 is now worth $400,000.
But considering the present condition it is in, the value of the watch ranges between $500,000 and $700,000.
He said that he bought the watch after he heard that it was a good brand for scuba diving. He added that he ordered the watch through an Air Force base exchange in 1974 and that he received the watch in 1975.
Despite a 10% discount, the US Air Force veteran, ended up paying a month's salary for the watch.
However, in his words, the watch seemed too nice to take into saltwater.
His mind never allowed him to wear it, so he deposited it in a safety box. Surprisingly, he has also saved the warranty papers, original Rolex brochure for the Cosmograph, two receipts and original boxes in which he received the watch.
The man became aware of the current price of the watch, when he appeared on a PBS series Antique Roadshow, with his unworn Rolex Oyster Cosmograph Reference NO 6263.
When he got to know the current price of the watch, he fell to the ground.
The show, Antique Roadshow, travels across the country in search of hidden treasures.  
Last Updated Jan 29, 2020, 7:54 PM IST