Israeli airstrikes on Gaza kill 24 on second day
Israel pounds Gaza for a second day in most violent assault in months as UN envoy heads to Cairo for mediation talks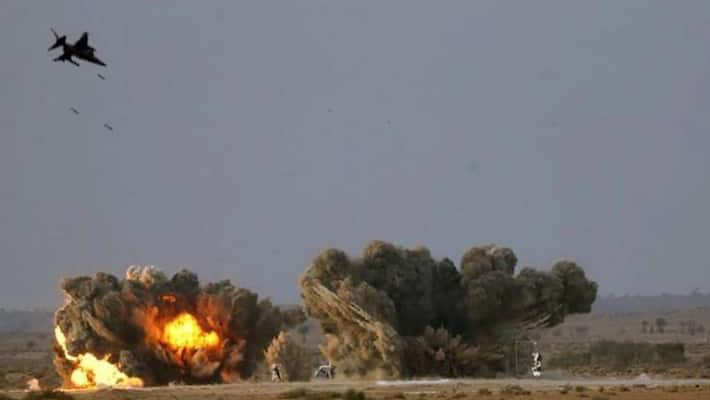 Israel: Violence has flared in the Gaza Strip after Israel assassinated an Islamic Jihad leader in an airstrike.
Shortly after the attack on Tuesday morning that killed Bahaa Abu al-Ata and his wife, salvos of rockets were launched from Palestinian groups in the besieged Gaza Strip into Israel.
In response to the rocket barrage, dozens of air raids were launched on Gaza. Overall, 24 Palestinians have been killed in the Israeli bombardment in Gaza, according to health officials, reported Aljazeera.
Separately, Syrian state media said a separate missile attack on Tuesday hit the home of Islamic Jihad official Akram al-Ajouri in Damascus, killing two people, including one of his sons. Syria said Israel carried out the Damascus attack and Israel did not comment.
Ashraf al-Qidra, spokesman for Gaza's health ministry, said two Palestinians have been killed in an air raid that targeted Khan Younis in the southern Gaza Strip. He also added that one Palestinian has been injured.
Ashraf also said at least 22 Palestinians were killed in Israeli air raids since the start of the latest escalation on Tuesday morning. At least 69 others were wounded with injuries ranging from minor to moderate, he added.
Israeli Prime Minister Benjamin Netanyahu warned the group on Wednesday to stop the rocket attacks or "absorb more and more blows".
"They have one choice: to stop these attacks or absorb more and more blows. Their choice," Netanyahu said at the start of a Cabinet meeting, reported Aljazeera.
Netanyahu said Israel was not seeking a further escalation, but that "this could take time" and that Israel would respond to attacks "without mercy".
The Israeli military said air strikes took out at least three rocket launching crews.
Schools have been closed and people are uncertain how long this will last or whether it will turn into a war. The situation is so unpredictable and it is a difficult time for civilians on both sides. 
Last Updated Nov 13, 2019, 8:06 PM IST