Israel's Golani Brigade, first responders to October 7 Hamas attack, ready for Gaza ground assault (WATCH)
IDF's Golani Brigade, which initially responded to the terrorist attack on October 7, is now transitioning from a defensive stance to an offensive one. Battalion 13 and Battalion 51 of the Golani Brigade, which faced losses during the initial offensive, are currently undergoing extensive training to prepare for the upcoming ground offensive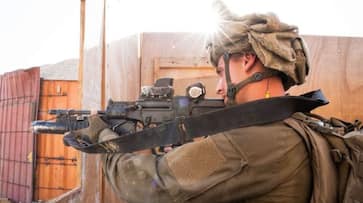 When Hamas terrorists stormed Israel to execute a brutal attack on the morning of October 7, the Golani Brigade of the Israeli Defence Forces were the first to respond. 19 days later, the battalions that are part of the Golani Brigade are moving from defence to attack. The IDF shared videos of Battalion 13 and Battalion 51 of the Golani Brigade, which suffered many losses during the Hamas offensive on October 7, undergoing in-depth training and extensive training for the next phase of combat -- the ground offensive into Gaza.
According to 13th Battalion Commander Lt Col Tomer Greenberg: "We are preparing for a ground entry into the Strip, with gruelling training and self and group processing that will finally prepare us to fight and win. We will arrive with intense concentration, with all the advanced capabilities and the high standard of the battalion, and we will be the ones who win!" 
51st Battalion commander Lt Col Meir Ohion said: "About three weeks have passed since that murderous Saturday when the battalion fought, repulsed and did its best to fulfil the mission. In that hour of testing, the battalion's fighters demonstrated extraordinary courage and fighting spirit. We use every minute for training, together as a group and as an individual. Everyone finds the best in him, don't forget our values, we are in the battle for the house. There will be a manoeuvre, and when it arrives, we will win."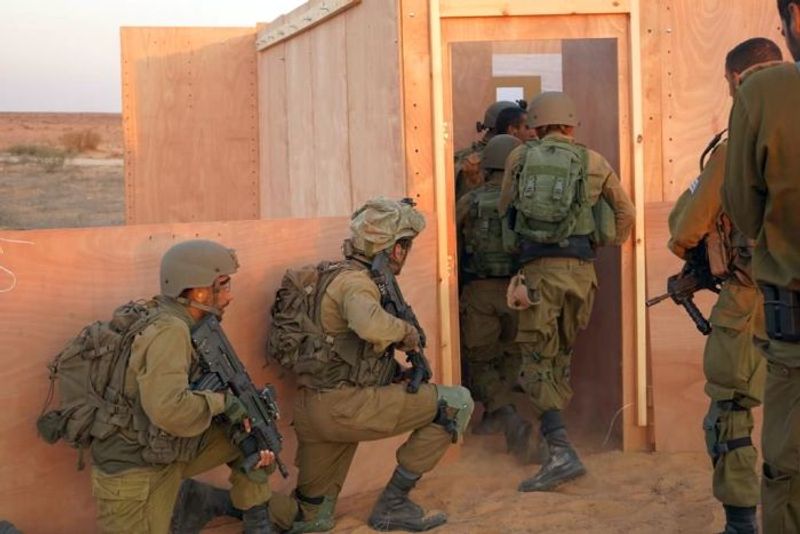 About the Golani Brigade
The Golani Brigade, also known simply as Golani, is an infantry brigade of the Israel Defense Forces (IDF). It was established in 1948 during the early days of the State of Israel and is named after the northern region of the Galilee, where it was originally stationed. The brigade's mission is to defend Israel's northern border and participate in a wide range of military operations.
The brigade consists of several battalions, with each battalion specializing in different types of infantry operations. Golani Brigade soldiers undergo intensive training, and many serve in some of the most challenging and dangerous positions within the IDF. The brigade has participated in various conflicts and operations, including the Six-Day War, Yom Kippur War, Lebanon War, and more.
Golani Brigade is considered one of the elite infantry units within the IDF and has a strong sense of camaraderie and tradition among its soldiers. It is often called upon to carry out difficult and critical missions, especially along Israel's northern border with Lebanon and Syria.
Last Updated Oct 25, 2023, 1:58 PM IST