Iran loosens internet restrictions after five-day nationwide shutdown
Internet access is 'gradually being restored' as per a cyberspace official, who said the country will have full access in two days.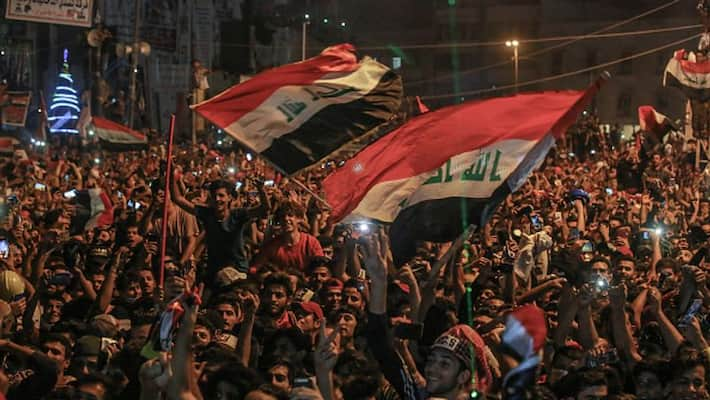 Iran: Iran began restoring internet access in the capital and a number of provinces after a five-day nationwide shutdown meant to help stifle deadly protests over fuel-price hikes.
The country's elite Revolutionary Guard security force said calm had now returned across Iran on Thursday, state TV reported.
"Internet is being gradually restored in the country," the semi-official news agency Fars reported, quoting unidentified "informed sources".
The National Security Council that ordered the shutdown approved reactivating the internet in "some areas", it said.
According to news reports, fixed-line internet was restored in Hormozgan, Kermanshah, Arak, Mashhad, Qom, Tabriz, Hamadan and Bushehr provinces, as well as parts of Tehran.
"We again have internet as of an hour ago," a retired engineer, who declined to be named, said by telephone from the capital.
Iran was rocked by nationwide protests sparked by growing anger and frustration after authorities rolled out a petrol-rationing scheme and slashed subsidies in a move that sent prices soaring by 50%.
A top cyberspace security official in Iran told journalists on Thursday he believed the country's internet would be fully turned on "within the next two days".
Abolhassan Firouzabadi, secretary of the Supreme Cyberspace Council, said the organisation discussed the matter at a meeting.
"We hope conditions will improve soon so that this unwanted measure is stopped, and everyone can have access to the internet again," said Firouzabadi.
"Some businesses have lost profits as a result of cutting off the internet and a decision will be made on compensating for their losses after the current situation is over."
He also called for the creation of a more powerful and effective national intranet for times of crisis.
With PTI Inputs
Last Updated Nov 22, 2019, 6:16 PM IST