Hong Kong highway reopens as university siege comes to an end
A major tunnel connecting Hong Kong and Kowloon peninsula reopened on Wednesday morning after a shut down for over two weeks. However, threat of protests still looms large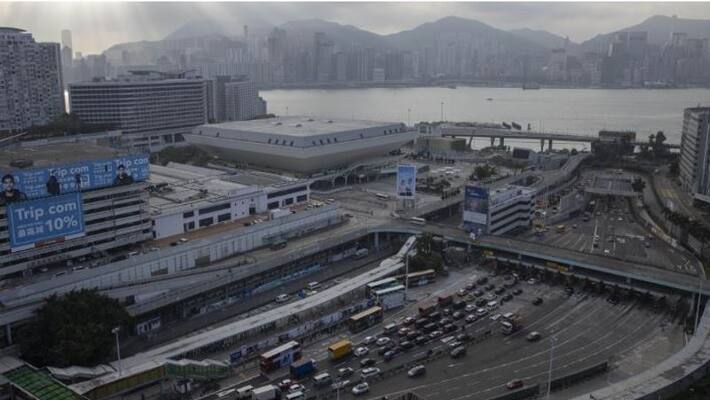 Hong Kong: The Cross-Harbour Tunnel, one of Hong Kong's main highway links reopened early on Wednesday as a siege of the nearby Polytechnic University appeared to be drawing to a close with university officials declaring that no protesters were left on campus.
Hong Kong authorities hope that the calmness that prevailed over the weekend during local elections, where pro-democracy candidates secured an unprecedented landslide victory, will be maintained in the future after nearly six months of turmoil.
Chinese authorities reiterated the need "to stop the violence and restore order" after the election.
Reuters also reported that China's leaders had set up a crisis command centre in the Chinese tech hub of Shenzhen, just across the border from Hong Kong, to deal with protests that have become the biggest democratic challenge since President Xi Jinping came to power in 2012.
Reports suggest that despite the euphoria among protesters over the electoral victory, in which democracy advocates swept about 86% of the 452 district council seats, fresh protests are planned for the weekend, including a "no tear gas to children march".
The opening of the Cross-Harbour Tunnel in the early hours of Wednesday came after anti-government protesters holed themselves up inside the Polytechnic University campus and blocked the tunnel mouth almost two weeks ago.
Toll booths were smashed, fires lit and bricks thrown onto the highway, severely disrupting traffic between Hong Kong island and the Kowloon peninsula.
A Hong Kong television channel showed a steady flow of vehicles surging into the tunnel after it reopened.
However, police still guarded the perimeter of the Polytechnic University as a security team prepared to search the campus for a second day, looking for protesters who may still be hiding in the maze of buildings.
Last Updated Nov 27, 2019, 4:59 PM IST