Girl tattoos eyeballs; goes blind trying to copy rapper
A 25-year-old girl was left blind after she got tattoos on her eyeballs. The girl who wanted to copy Popek, a Polish rapper who has the whites of his eyes tattooed black, was told by a doctor that she will not be able to see again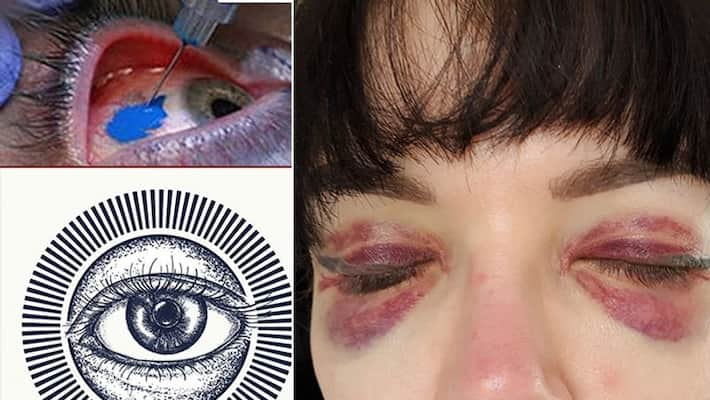 Copying your favourite star on TV or the internet can sometimes leave you devastated. 25-year-old Aleksandra Sadowska from Wroclaw, Poland, is an example of that. She is now blind after getting tattoos on her eyeballs.
Sadowska who complained about pricks, irritation and sharp pain in her eyes, was told by the tattoo artist that these pains are normal and was asked to take painkillers.
The youngsters who listened to the tattoo artist's advise has now lost vision in one eye and her vision in the other eye is very poor. In the coming days as the infection spreads, she will lose sight completely.
But where did the artist go wrong?
The tattoo artist known as Piotr had used body ink on her eyes. As per the expert's advice, this kind of ink should never come in contact with her eyes.
Four years after the incident, reports state, the tattoo artist still runs his salon in Poland.
Reports also state that he has pleaded not guilty and case is expected to commence. 
Last Updated Mar 11, 2020, 12:52 PM IST