Found after 186 years! A tree thought extinct in 1838 reemerges in Brazilian city nearly two centuries later
Scientists rediscover the nearly extinct Pernambuco holly tree, last seen two centuries ago, in an urban area in northeastern Brazil, sparking conservation efforts."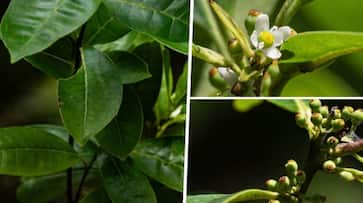 A species of small holly tree that had not been seen for nearly two centuries and was feared to be extinct has been bravely rediscovered, still clinging to life in an unexpected urban area in northeastern Brazil. This remarkable find was announced by scientists on Tuesday. The tree, known as "Ilex sapiiformis," was located in the city of Igarassu, within Pernambuco state, thanks to an extensive expedition lasting six days. This project was supported by the conservation group Re:wild, co-founded by the renowned Hollywood actor, Leonardo DiCaprio.
This tree, more commonly known as the Pernambuco holly, had its first appearance in Western science records back in 1838 when the Scottish biologist George Gardner documented it. His collection represented the sole confirmed sighting of this tree until March 22, when the new expedition made an astonishing discovery. They found four of these rare trees growing on the banks of a small river in Igarassu, situated just outside the state capital, Recife.
The fact that the Pernambuco holly was rediscovered in a metropolitan area with nearly six million residents is truly incredible, as stated by Christina Biggs, Re:wild's lost species program officer. She emphasized the importance of recognizing that plants, like animals, can be lost to science, and they play a vital role in the ecosystems they are native to.
The team managed to locate these elusive plants by following a trail of small white flowers that are characteristic of this species. It was a moment of wonder and astonishment, as one of the expedition members, Juliana Alencar, described, "It seemed that the world had stopped turning its gears. Nature surprises us. Finding a species that hasn't been heard of in nearly two centuries doesn't happen every day. It was an incredible moment."
The expedition's leader, ecologist Gustavo Martinelli, revealed that the group's next objective is to initiate a breeding program for this tree, ensuring its continued survival and protection.
Last Updated Sep 20, 2023, 1:29 PM IST