First pilot to fly plane through road tunnels; unbelievable video goes viral
Flying an aeroplane through the road tunnels, Italian stunt pilot Dario Costa broke the world record of longest tunnel flight.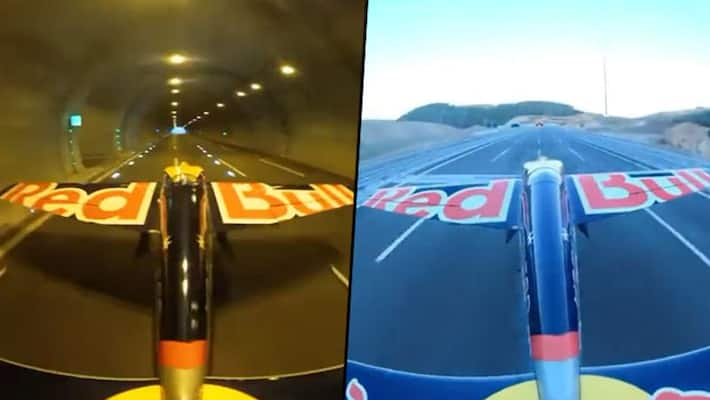 Have you ever seen a plane flying through the tunnels? If your answer is NO... watch this unimaginable task. Yes, a viral video shows an Italian stunt pilot flying an aeroplane through road tunnels. Red Bull shared this video on Twitter.
In the video, one can see a pilot flying an aircraft through a stretch circled by concrete walls of Catalca Tunnels. The formation is located outside Istanbul in Turkey. So far nobody has flown an aeroplane through the tunnel until Dario Costa did it at an average speed of 245kph and set a world record.
After being shared online, the video has accumulated over 362k views. Surprised by the mind-blowing task, netizens praised the pilot and team and shared their thoughts in the comments section. 
A user wrote, "Congratulations to the pilot and all the engineers involved! But an extremely dangerous thing to do. A loss of rudder authority... a massive disaster. Nevertheless, well done to everyone involved!" Watch the video.
Last Updated Sep 5, 2021, 4:46 PM IST