Coronavirus: Britain facing 'significant recession', says chancellor Rishi Sunak
Britain is facing a "mega recession" after official figures showed that the economy contracted by the fastest rate on record in March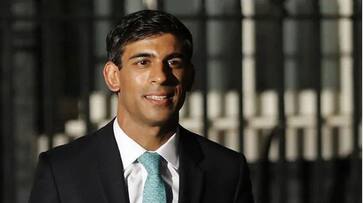 London: Britain's economy contracted 2% in the first three months of the year, rocked by fallout from the coronavirus pandemic, official data showed on Wednesday.
Gross domestic product shrank in the first quarter compared with the prior three months in the largest slump since the global financial crisis in the fourth quarter of 2008, the Office for National Statistics said in a statement.
Economic output dived by a record 5.8% in March from the previous month, the ONS added.
Britain implemented a COVID-19 lockdown on March 23 which is only just starting to be eased.
Chancellor Rishi Sunak warned that Britain faces "a significant recession" as latest official figures showed that GDP slumped by an unprecedented 5.8% in March.
Sunak said, "The first quarter was that bad based on just a few days of the impact of coronavirus in March. So it is very likely that the UK is facing a significant recession at the moment and this year."
He added, "I think it is premature right now to speculate too far into the future. We are living in a time of economic uncertainty, that is very clear."
Meanwhile, Ruth Gregory, senior UK economist at Capital Economics, said the figures showed the UK economy was "already in freefall within two weeks of the lockdown going into effect".
She added, "With the restrictions in place until mid-May and then only lifted very slightly, April will be far worse."
Last Updated May 14, 2020, 9:47 AM IST