Barber in US who kept shop open during lockdown tests positive for coronavirus
A barber who refused to close his shop even after orders tested positive for coronavirus in Kingston. Ulster County Department of Health did not release the name of the barbershop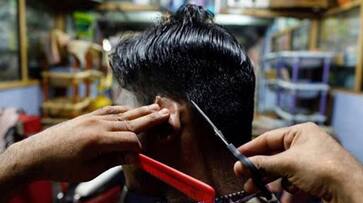 A barber in Kingston, who continued to cut hair after stay-at-home orders were implemented in the state, has tested positive for coronavirus. Health officials are alerting those who have visited the shop.
Ulster County Department of Health did not release the name of the barbershop. According to the Ulster County Department of Health, this barbershop was "operating illicitly" since the shelter orders were put in place and urged anyone who received a haircut from the shop "in the last three weeks" to contact their doctor and get tested.
"We are taking extraordinary measures to try and minimize the spread of this dangerous disease and learning that a barbershop has been operating illicitly for weeks with a COVID-19 positive employee is extraordinarily disheartening," Ulster County Health Commissioner Dr Carol Smith said in a statement. "As much as we would all like to go out and get a professional haircut, this kind of direct contact has the potential to dramatically spread this virus throughout our community and beyond."
Barbershops are included in the non-essential businesses that were ordered to close due to the health crisis on March 20.
According to the Ulster County Health Department, Ulster County is 110 miles north of New York City. There are 1563 confirmed COVID-19 cases as of May 15 in the county and 64 deaths.
Last Updated May 17, 2020, 11:34 AM IST