Afghanistan: Taliban's commander, senior-most figure Hamdullah Mokhlis killed in deadly Kabul hospital attack
Reportedly, the first explosion took off in front of Sardar Mohammad Dawood Khan hospital, and the second explosion occurred in an area close to the hospital, killing 19 people and injuring several others.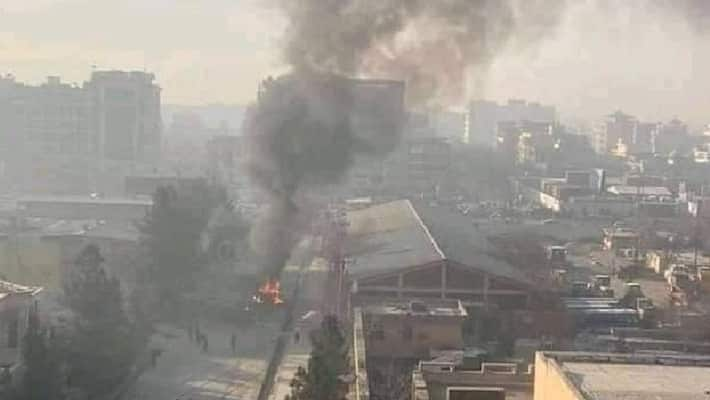 A Taliban military commander Hamdullah Mokhlis was among the 19 dead in a military hospital attack that rocked Kabul on Tuesday, reported news agency AFP. A member of the hardline Haqqani network and the senior-most figure to have been killed ever since the Taliban seized the capital, Mokhlis was killed after his men responded to the attack, officials further told AFP.
When he got the information that Sardar Daud Khan Hospital was under attack, Maulvi Hamdullah (Mokhlis), the commander of the Kabul corps, immediately rushed to the scene, the Taliban media official was quoted as saying in an AFP report.
The official added that we tried to stop him, but he laughed. Later we found out that he was martyred in the face-to-face fight at the hospital.
On Tuesday, two explosions rocked Kabul as it hit the entrance of the Sardar Mohammad Daud Khan military hospital, followed by heavy gunfire.
Also read: Taliban announces ban on use of foreign currencies in Afghanistan
The Taliban's rivals, Islamic State-Khorasan (IS-K) claiming responsibility for the attack, in a statement on its Telegram channels said that five Islamic State group fighters carried out simultaneous coordinated attacks on the sprawling site.
Meanwhile, Taliban spokesman Zabiullah Mujahid told AFP claiming that the Taliban forces had resisted the attack within 15 minutes. The IS insurgents wanted to target civilians, doctors and patients in the hospital.
He added that as a part of the response, Taliban special forces were dropped onto the roof of the hospital from one of the helicopters that the group seized from Afghanistan's former US-backed government, reported AFP.
The deadly attack took place when a suicide bomber detonated his explosives near the hospital's entrance. After which, the gunmen broke into the hospital grounds, firing their weapons. Nineteen dead bodies and about 50 wounded people were taken to hospitals in Kabul, a health ministry official on condition of anonymity, told news agency AFP.
Last Updated Nov 3, 2021, 1:42 PM IST