Watch: Anand Mahindra shares AI-Generated clip to caution users about deep fake videos
A video of a man switching faces to that of King Khan Shah Rukh, cricketer Virat Kholi, American actor and producer Robert Downey Jr, and south actor Dulquer Salman goes viral on the net. The clip highlights the power of artificial intelligence and how it can influence people by generating fake content.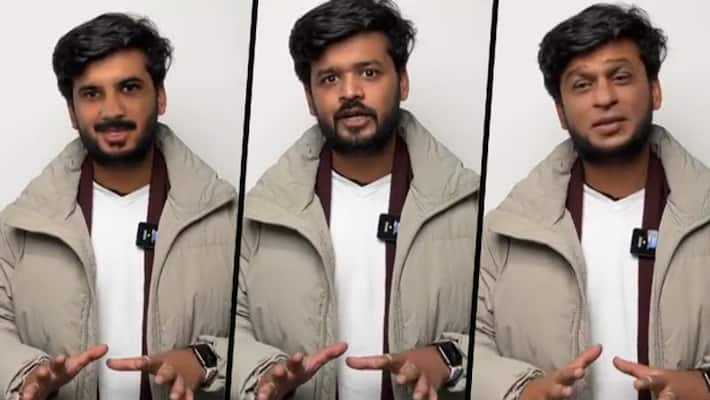 The Mahindra group chairman, Anand Mahindra, is known for sharing informative and inspirational posts on the Internet. The 67-year-old is an active social media user and enjoys 10 million followers on Twitter. The industrialist often shares his opinions about life, business and technology with his followers. Recently, the business tycoon shared an Artificial Intelligence-generated (AI) deep fake video to caution netizens about the risks of such content. Deep fake is a compelling video hoax created using artificial intelligence.
Also Read: SUV driver skills on narrow bridge impressed netizens; watch viral video
The Deep fake technology replaces the person with another individual's resemblance, using powerful techniques from Machine Learning (ML) and Artificial Intelligence (AI) to manipulate or generate visual and audio content. It is challenging to differentiate the fake from the original.
Underlining the possible dangers of deep faking, Anand Mahindra posted a clip created by a man who demonstrated how this technology could fool them by producing altered content in an audio-visual form. 
The 56-second-long video shows the superimposed faces of Bollywood actor Shah Rukh Khan, Indian cricketer Virat Kohli, American actor and producer Robert Downey Jr, and Malayalam star Dulquer Salman.
In the video's caption, the business tycoon expressed concern over potentially deceptive to society. Nevertheless, it is a severe matter that should be managed at the earliest because one might never know who and when an evil-minded person uses this destructive tool for damaging purposes.
After being shared online, the video accumulated over 366K views and 8249 likes. The viral video disturbed social media users. Several netizens commented are worried that technology can be used for evil and spread fake news. 
Remember, technology is developing and making things more comfortable for us. It is helpful in medicine, astrophysics, communication, and many others fields. Today, we have advanced tools and machinery to support us daily. However, as a flip side, a few harmful elements misuse this incredible technology for criminal purposes like personal information hacking personal and distributing viruses into the systems. Watch the video.
Also Read: Kerala youth's soulful rendition impresses two cops while patrolling on duty; watch video
Last Updated Jan 23, 2023, 5:53 PM IST