Zerodha CEO warns citizens about 'Pig Butchering Scam': Know what it is & how to stay safe
Nithin Kamath explained the modus operandi of these 'pig butchers' who win the trust of users through fake profiles. 'Pig butchering' is basically a cyber scam that targets people using fake online messages and convinces them into making fake investments.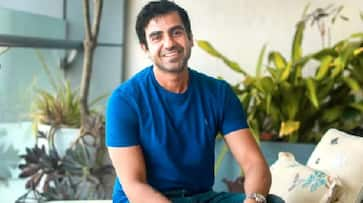 The CEO of Zerodha and creator of the well-liked podcast "WTF," Nithin Kamath, has warned Indians about a strange new fraud called the "pig butchering scam." Kamath emphasises that tens of thousands of crores of rupees have been embezzled as a result of this scam. It basically means getting the victim's trust and then "butchering" them in a figurative sense.
Furthermore, this term "scam" refers to a broad range of frauds that use this technique, including phoney job offer scams, fraudulent cryptocurrency investments, and extravagantly expensive investment schemes.
Kamath said that the reason for this strange analogy is that scammers first build up trust with their victims before they take advantage of them. "They steal money by tricking users into sending money for jobs and high-yield investments under the guise of love and friendship," Kamath claimed. "These scams are global, and their scope is staggering," he continued.
Also Read | 'It was an honour...' Elon Musk apologises for not meeting Piyush Goyal at Tesla factory
In addition, the people who fall for these scams frequently receive false employment offers and may also fall for another fraud at the same time. However, once they travel overseas to accept the offers, they are kidnapped and forced to con others by gaining their confidence and even fabricating boy-girl accounts to deceive individuals of the other sex.
Also Read | WhatsApp rolls out new voice chat feature for large groups on Android, iOS
Here are some tips to keep in mind to stay safe: 
Never respond to arbitrary inquiries or job offers on social media or messaging applications.
Never download anything or click on external links.
Consider your options carefully before acting; it just could save your life.
Never divulge important personal information, such as Aadhar numbers or OTPs.
Generally speaking, keep in mind that if anything appears too good to be true, it typically is.
Last Updated Nov 14, 2023, 2:20 PM IST