Nothing to allow users to send iMessages from Android phone
Nothing Chats will let owners of the Phone 2 send iMessages to iPhones. It's the first time an Android OEM has integrated something like this into a device. The feature will be available to users in North America, the EU, and other European countries starting this Friday, November 17th.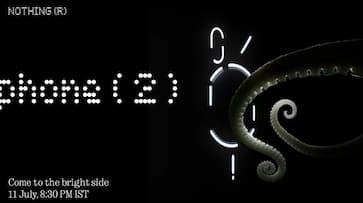 Nothing is going to be the first Android company to provide Android users access to Apple's iMessage-like capabilities, which are only available on iPhones. The London-based smartphone manufacturer has revealed Nothing Chats, a new chat app created just for owners of the Nothing Phone (2). Compared to other Android iMessage clients, which have often been created by outside developers rather than the company itself, this is a substantial change.
The much-desired blue bubbles of iMessage will be available to Nothing Phone 2 customers starting this Friday, November 17th, allowing for easy communication with iPhone users. Nothing indicates that the goal of bringing iMessage to Android is to lower barriers between phone users by offering Sunbird-powered messaging services. According to the firm, customers need to have faith in Sunbird in order to accomplish this aim.
Also Read | WhatsApp rolls out new voice chat feature for large groups on Android, iOS
Blue bubbles are used by users of the "Nothing Chats" app to communicate with one another. As of right now, the software is under beta testing, and further updates and additions are planned. Users who want to get alerts can do so to remain up to date on updates.
Users will need to set up the app with iMessage and connect in with their individual Apple IDs in order to utilise Nothing Chats. The business highlights that, in accordance with Sunbird's privacy policy, conversations conducted on this platform will continue to use end-to-end encryption.
Also Read | Apple to introduce iPad Air with a larger 12.9-inch display in 2024: Report
Carl Pei, the CEO and co-founder of Nothing, offered further details on the functionality of the app in a YouTube video. He disclosed that when the Nothing Chats are launched, they will allow for both solo and group conversation in addition to features like voice notes, typing indications, and full-size media sharing.
While read receipts, message reactions, and message replies will be initially unavailable, they are slated for inclusion in future updates. The company encourages users to stay tuned for upcoming developments as the app undergoes continuous refinement during its Beta phase.
Last Updated Nov 17, 2023, 2:29 PM IST