Google will delete your Gmail account, Photos & more in December; Here's how you can avoid it
Google says it is implementing this policy to reduce the risk of these inactive accounts being easy targets for security issues. It's like a security measure to protect against identity theft and other not-so-friendly digital activities.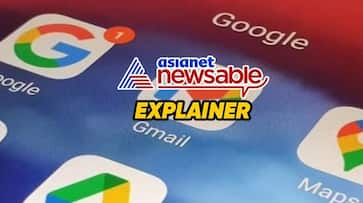 Google may decide to erase your account if it has been collecting digital dust for two years or more, effective December 1st. In an email sent out to its billions of users, the company is informing about this cleanup wherein it will delete Google accounts that have remained inactive for at least two years.
If an account hasn't been used for two years, it's considered inactive on Google. According to Google's blog post, "If you are inactive across Google for at least two years, Google reserves the right to delete an inactive Google Account and its activity and data."  
In essence, if you don't log in or utilise your account for two years, Google will destroy it. An account is considered inactive by the firm if it hasn't been used for two years to send or receive emails or to access other Google services. This policy only pertains to the Google Account you have on your own, not to any accounts that you may have had created for you by your employer, school, or other institution.
Also Read | iPhone SE 4 to have iPhone 14 design and iPhone 15-like 48MP camera: Report
This measure, according to Google, is being put in place to lessen the possibility that these dormant accounts may be simple pickings for security lapses. It functions similarly to a security measure to guard against identity theft and other dubious online activity.
According to our own research, the likelihood that 2-step verification is enabled on abandoned accounts is at least ten times lower than that of active accounts. This means that these accounts are frequently weak points, and once they are, they may be used for a variety of illicit activities, such as sending spam or other undesired or harmful information.
Also Read | Vivo Y27s with 50MP camera, Snapdragon 680 SoC launched; Check features, price & more
According to Google, it is starting slowly with accounts that were created but were never touched again. They will provide you many alerts before they erase anything.
The following actions can be taken to stop the deletion of your Gmail account:
Log in to Gmail at minimum twice every two years. The simplest method to make sure your account stays active is to do this.
If you want to send and receive emails, use your Gmail account. Make sure you sometimes check in to Gmail and send a few emails, even if you don't use it frequently.
Watching a YouTube video qualifies as an activity as well.
Utilise Drive
Utilise Google Lookup
If you want to log into a third-party app or service, use Sign in with Google.
Last Updated Nov 10, 2023, 3:10 PM IST