Gmail may now ask users for verification while adding new forwarding address: Report
Gmail may add an extra verification step when you try to do things like adding a forwarding address and editing your filters, Google announced. The extra step could help prevent a bad actor who has access to your account from filtering emails in ways you don't expect or forwarding emails to a new address without you knowing.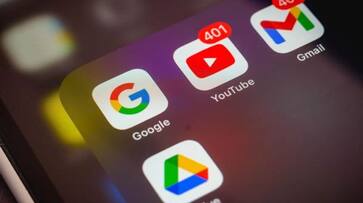 Google has announced that Gmail may now ask users for verification when they add a new forwarding address, create a new filter or edit an existing filter.  The tech giant has strengthened security measures last year for critical tasks carried out in Google Workspace accounts. The business said in a Workspace Updates blog post on Wednesday that "We're extending these protections to sensitive actions taken in Gmail."
The sensitive operations include adding a new forwarding address from the Forwarding and POP/IMAP settings, updating an existing filter, importing filters, turning on IMAP access status from the settings, and adding a new forwarding address.
Also Read | Honor 90 to feature durable, quad-curved AMOLED display & get Google services
When these activities are performed, the tech giant evaluates the session that is doing them and, if it determines that the activity is risky, challenges it with a "Verify it's you" prompt. Users will be able to validate the legitimacy of the activity using a second and trusted element, such as a 2-step verification code. Additionally, users will receive a "Critical security alert" warning on trusted devices if a verification challenge is unsuccessful or not completed.
"Please take note that this functionality only supports users whose identity provider is Google and actions performed within Google products. At this moment, SAML users are not supported," the tech giant said.
Also Read | YouTube testing search feature where users çan hum to identify songs: Report
In the Gmail mobile app earlier this month, the business had added a native translation component that enables users to easily converse in a variety of languages. Users must pick "Translate" on the dismissible banner and their selected language to translate messages on mobile devices.
When a message's content language differs from the "Google.com Mail display language" chosen in a user's account settings, the dismissible banner is displayed. Additionally, users may decide whether Gmail should translate a certain language at all times or never.
Also Read | Nokia 2660 Flip relaunched in Pop Pink and Lush Green colour; Check specs, price & more
Last Updated Aug 24, 2023, 4:58 PM IST