YouTube testing search feature where users çan hum to identify songs: Report
YouTube announced a new experiment on Android devices that determines a song via humming — which seems like a major step up from Apple's music recognition app Shazam. Notably, this function is not yet accessible to iOS users.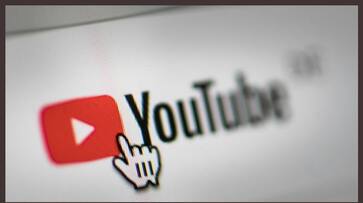 You've probably had moments when a song you've heard previously is stuck in your mind, but you can't remember the title or the words, leaving you restless. Google is introducing a feature that will allow you to search for music on YouTube much as you can on Android. Google reveals that YouTube is exploring the capability for users to locate a music on YouTube "by humming or recording a song that's currently being played."
The function is presently only accessible to a select few people, primarily those who use YouTube on Android, since it is being tested "experimentally." Notably, this function is not yet accessible to iOS users, and it is unknown when or if YouTube will make it available to all users.
You may switch from the YouTube voice search to the new song search option for individuals who have access to the capability. Then, hum or record the music you're looking for, pausing the recording for at least three seconds to enable song recognition.
"Once the song is identified, you'll be sent to relevant official music content, user-generated videos, and/or Shorts featuring the searched song in the YouTube app," the website explains. 
You may currently use the Google Assistant and the Google Search app to hum to search for the tune that has become lodged in your brain. This feature was released by Google in 2020. According to Google, it utilises machine learning to recognise songs from your hum and to suggest possible matches.
Last Updated Aug 24, 2023, 3:46 PM IST