Wrestlers vs WFI: 'My dedication, my loyalty is authentic' - Brij Bhushan Sharan Singh
WFI chief Brij Bhushan Sharan Singh was asked to resign due to sexual misconduct allegations. Meanwhile, he has asserted his loyalty and asked supporters not to engage in objectionable slogans on social media.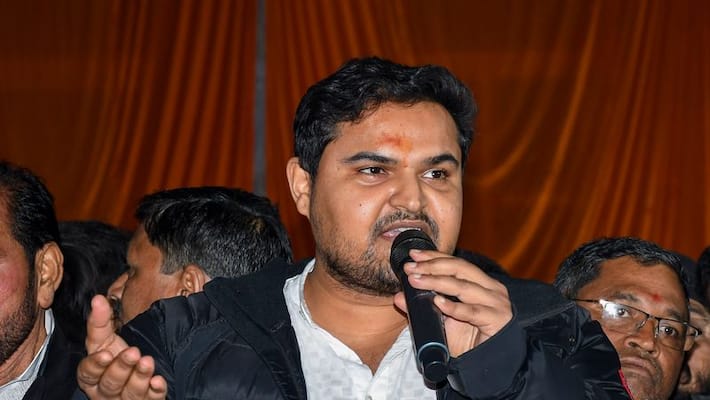 Hours after the emergency general council meeting of the Wrestling Federation of India (WFI) was abandoned, its president Brij Bhushan Sharan Singh, in a tweet, asked people not to put offensive catchphrases or hashtags on social media that hurt the pride of political parties or communities, among others. Sharan has been indicted of sexually harassing women wrestlers and functioning like a "dictator" by some of the country's top wrestlers, including competitive medalists Vinesh Phogat, Bajrang Punia, Sakshi Malik and Ravi Dahiya. The sports ministry had told on Saturday that it had requested WFI to discontinue "all ongoing activities with immediate effect", including the Ranking Tournament in Gonda, Uttar Pradesh, Sharan's fortress.
In a Hindi tweet, Sharan expressed, "Request. Some objectionable slogans, graphics, and hashtags have been reported on social media. I'm afraid I have to disagree with anything that harms the dignity of any political party, social organization, community or caste and religion."
ALSO READ: Wrestlers vs Brij Bhushan - WFI's emergency general council meeting in Ayodhya called off
In another tweet, he added, "I refute such posts and trends. I am not bigger than the team. My dedication and loyalty are authentic. My well-wishers and supporters, please stay away from such posts, don't like or even comment."
The WFI emergency general council meeting, planned in Ayodhya on Sunday, was dumped after the ministry piloted it to pause all continuing actions due to the eclectic allegations against the sports body and its president. The ministry had on Saturday also suspended WFI's assistant secretary Vinod Tomar, a fallout of the grapplers' accusations of sexual harassment and lawlessness against the sports body's chief. It had decided to suspend Tomar "with immediate effect, to ensure the proper functioning of WFI".
Last Updated Jan 23, 2023, 11:26 AM IST