WATCH: This man bats, bowls, fields with no arms
The para-cricketer, Amir Hussain, lost both his arms at an age of eight.
He captains the para team of Kashmir.
The video below might make your eyes watery.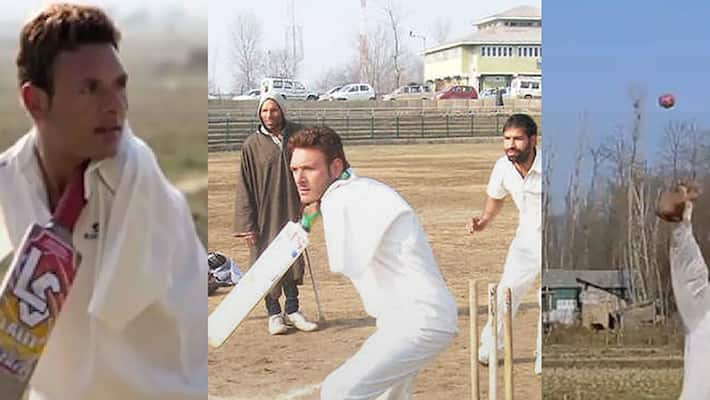 Hussain, who is an all-rounder, has found techniques to bat, field and bowl.  He lost his arms when he had gone to deliver lunch to his father's sawmill to deliver lunch for his brother in 1997.
Read more: In pics: 7 Indian sports prodigies who make us proud
In the cruellest of ironies, Hussian's father made cricket bats in his sawmill for a living. The family was forced to sell their entire property to pay for Hussain's treatment and rehabilitation.
After being hospitalised for three long years, Hussain fought his way back to the sport and became the skipper of Kashmir's para cricket team.
"After I lost my arms, I was subjected to bad behaviour from many people and just then I decided to do something special in my life," Hussain who idolises Sachin Tendulkar said earlier in an interview.
Read more: Devendra Jhajharia: 13 facts about the double gold medallist
He has been using different techniques to play the game. Holds the bat with his shoulder and chin. Bowls with his feat.
'When I tried to play cricket for the first time after the accident, people used to make fun of me. Now they are very supportive," he added.
So when you complain about some difficulty in life,  just think about this man!
Last Updated Mar 31, 2018, 6:36 PM IST