Watch Dravid auditioning for Shastri's job!
Ravi Shastri has thrown out a 'Tracer Bullet' challenge to the cricket fraternity.
Dravid was the latest participant, who surely has done a great job.
The others who took part include Kohli, Pandy and Ashwin.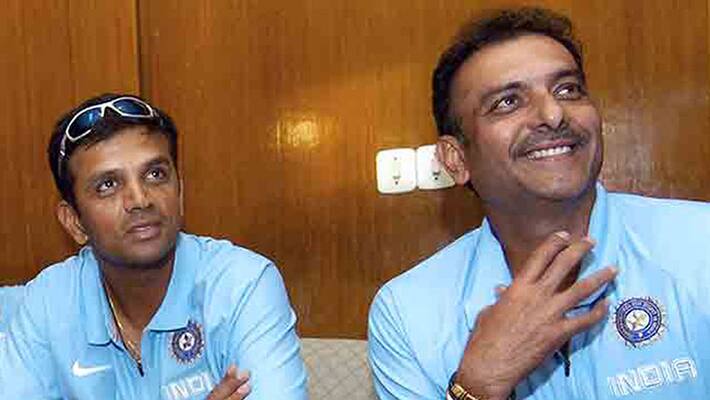 Dravid who was the calmest cricketer of his era and now probably the most soft-spoken person in the commentary box at present has done something that will nothing but amazes his fans.
Here is the epic video:
The 'Tracer Bullet Challenge' thrown by former Indian skipper, Ravi Shastri, has become popular not with commentators but also with current and former cricketers.
Read more: 16 and counting: Kohli's India remains unbeaten at home!
The challenge demands one to narrate the famous one-liner of Shastri and hands down Dravid performed the best of all.
After stumps of Day 4, the likes of Dravid, India's Test captain Virat Kohli, Ravichandran Ashwin and Hardik Pandya, also took the challenge.  The videos here show how popular Shastri's commentary is among the players, who did quite a commendable job.
Dravid, who nailed it by giving his own 'Bengaluru touch by beginning the parody by, "Namaskara Bengaluru." Sunil Gavaskar was the first one to take up the 'Tracer Bullet Challenge,' who surely did a pretty good job.
 The renowned commentator, Shastri, who has been judging the videos is yet to give his remarks about Dravid's parody.The challenge went underway from the second Test between India and England at Vizag, which ended on Monday with India winning it by 246 runs.
Last Updated Mar 31, 2018, 7:01 PM IST