This is the speed at which Sachin's son Arjun Tendulkar bowls
The 17-year-old Arjun Tendulkar has already proven to be a good batsman
He was recently in the news for nearly injuring England batsman Jonny Bairstow with a yorker
Arjun was also bowling to the Indian women's team during their ICC World Cup practice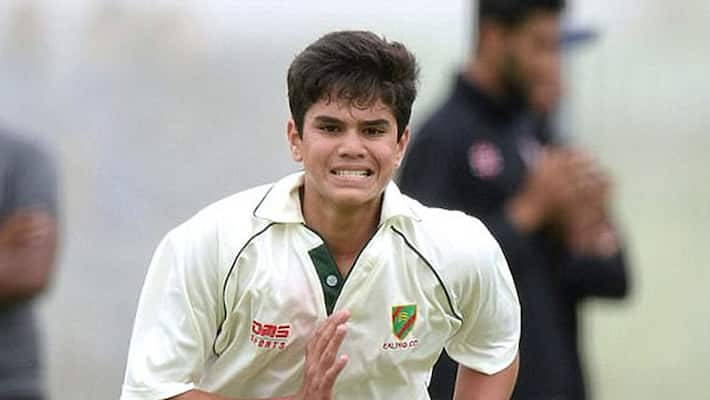 There was a saying about the great Sachin Tendulkar, 'If Sachin plays well, India sleeps well'. He amassed more than 30,000+ runs in his over two decade long career and is considered a legend.
His son Arjun Tendulkar is following in his father's footsteps and has the potential of becoming a great cricketer himself. The 17-year-old has already proven to be a good batsman in the Under-16 and Under-19 matches, just like his father, but what many do not know about is his bowling skills.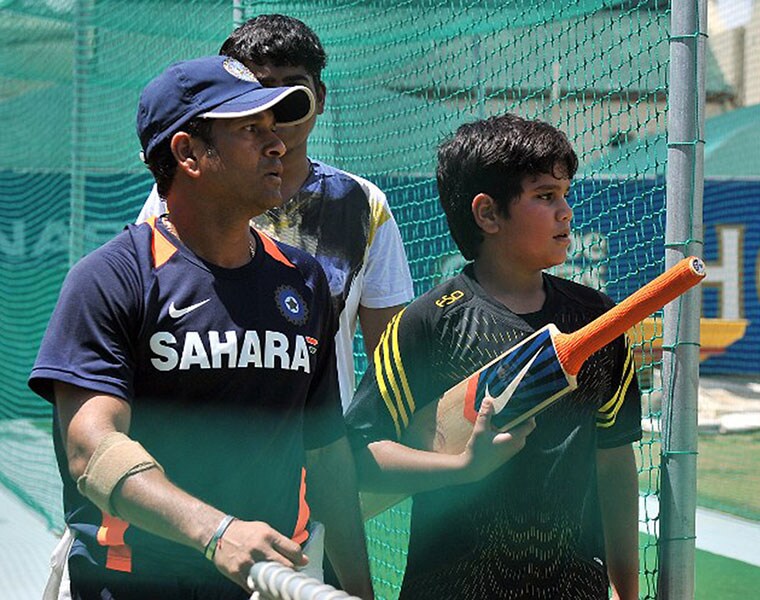 He was recently in the news for nearly injuring England batsman Jonny Bairstow with a yorker while bowling during England's practise session at the Lord's. As a result of the blow, Bairstow had to limp out of the nets after playing facing just a solitary delivery from the 17-year-old.
The England wicketkeeper-batsman's left foot was placed briefly in a compression unit to reduce the pain during the session but the injury was not serious and he was able to play the first Test against South Africa.
That was the impact that Arjun's ball had on a seasoned cricketer.
Recently, at a throwdown with the Indian Women's cricket team, Arjun was given the ball to have a go at the batswomen. It seems that the youngster was constantly hitting speeds of up to 130+, leaving the women flummoxed and surprised at his innate talent at the age of just 17.
Sachin Tendulkar's son, Arjun, is one of the net bowlers for India women today. Bowling t Veda here. #WWC17 @ESPNcricinfo pic.twitter.com/M37es7GINf

— Melinda Farrell (@melindafarrell) July 22, 2017
Last Updated Mar 31, 2018, 7:06 PM IST