Video: Shastri presides over toss confusion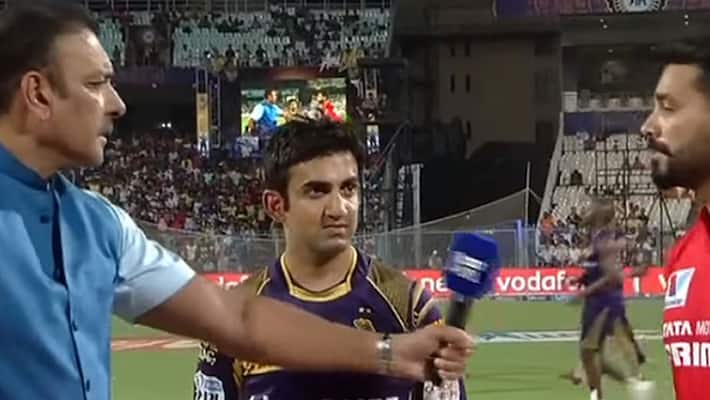 The video shows Ravi Shastri orchestrating proceedings in the middle - standard bellow in place - as KKR skipper Gautam Gambhir rather disinterestedly spins the coin.

 
"Heads is the call (from Vijay)," Shastri roars into the microphone. The match referee then moves forward to inspect the landed coin and says, "Tails it is".

This would imply that Gambhir has won the toss. But the toss coordinator points to Vjjay, who after a moment's hesitation, steps ahead to inform Shastri of his decision to bowl.

Oblivious of the gaffe, Shastri embarks on another loud interrogation of the captains.
Now, there is just one logical possibility. That Vijay had indeed called 'heads' and that Shastri, influenced overtly perhaps by the sound of his own voice, misheard him. Thankfully, the presence of other, watchful members ensured that the truth ultimately prevailed.
Last Updated Mar 31, 2018, 6:34 PM IST