PM Modi praises gymnast Dipa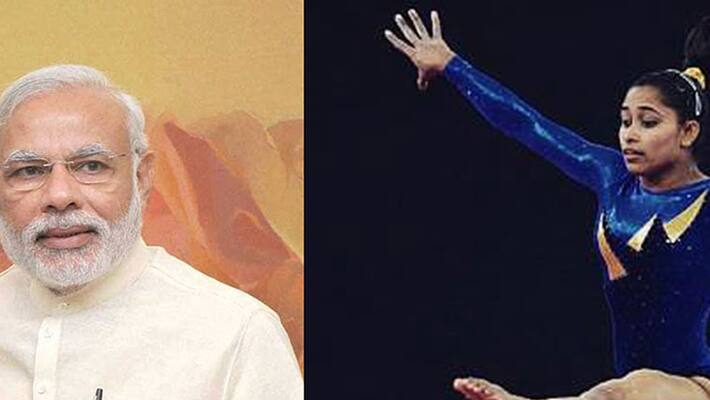 Prime Minister Narendra Modi has hailed Dipa Karmakar - the first Indian woman gymnast to qualify for Olympics Games -  saying she brought laurels for the country by her sheer determination.
"Dipa has made India proud and brought glory to its name. First time, a daughter from the country has been selected in gymnastics stream for the Rio Olympics. She has achieved the feat through her determination. Lack of resources never came in her way," he said, addressing the convoc ..
He said it is essential to have firm determination to excel in life and the amount of facilities available should not become an obstacle in this pursuit.
Dipa had yesterday created history by becoming the first Indian woman gymnast to qualify for the Olympics with a strong performance at the final qualifying and test event in Rio.
The 22-year-old Tripura girl garnered 52.698 points in the Olympics qualifying event to book a berth for artistic gymnastics in the Rio Games.
Last Updated Mar 31, 2018, 7:05 PM IST