Shocking! Men found shaving, using women's toilet at Kanteerava stadium
Barely a few days after female athelets' complained of finding obscene note in their restrooms, they have now found men using restrooms designated for women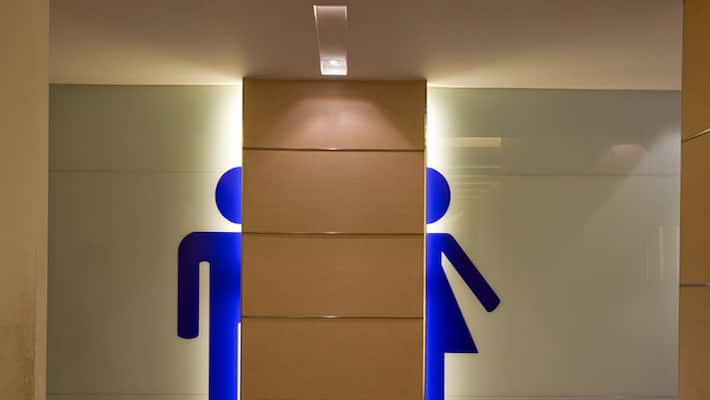 An all- India EPF and cultural three-day meet has been organised at the stadium. The event started on Friday. 
A national level athlete recounted her ordeal and revealed that she wanted to use the toilet but as soon as she entered she found men shaving there. Scared and in trauma because of the obscene message they had received last week, she ran out of the restroom teary eyed.
The scene was far from over in other restrooms. When she went to use the toilet in the other restroom, she found the same scene there. When she tried telling the male athletes that it was a ladies' restroom, they shrugged her off. They even asked her to show them the board. But the board had already been torn off. 
Apart from all this, the restrooms were dirty and stinking with cigarette and bidi smell. 
Also Read: Bengaluru female athletes asked to 'masturbate' before practice
When the athlete tried reporting the matter to Anupam Agarwal, director of the department of youth empowerment and sports, he assured her that he would speak to her after finishing his morning workout. But as expected, he left without having a word. 
Read more: National-level shooter accuses coach of rape
Last Updated Mar 31, 2018, 7:05 PM IST