Manipur: Meet India's first all-transgender football team; 14-member side formed thanks to Ya All
Recently, Manipur's all-transgender football team, first-ever such side in India, played in Imphal during the Northeast Queer Games. The team was formed due to the efforts of Ya All, an NGO based in Imphal. Asianet Newsable presents to you, the story of the historic all-transgender team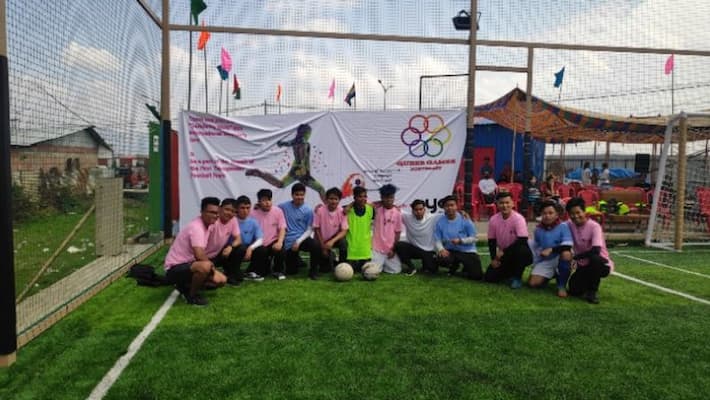 Bengaluru: Manipur has created history by putting together India's first all-transgender football team. A side of 14 members was in action in Imphal earlier this month on International Women's Day (March 8).
Thanks to Imphal-based NGO Ya All, this all-trangender outfit has been formed. The 14 players were divided into two teams of seven each and they played a friendly match on March 8 during Ya All's Northeast Queer Games.
Also read: Transgender to represent India at Miss International Queen 2020
Team's vice-captain Chaki said, "We wish to have and be a part of state, national and international level football tournaments under transgender category. Other players should also come out so that we can compete, improvise ourselves and create a strong transgender team in India."
When Asianet Newsable contacted Ya All (Ya All, which reads as 'Yawol' in Manipuri, translates to revolution) founder and CEO Sadam Hanjabam, he shared the story of the historic transgender football side and wants to see more transgender people to come out and play the sport.
Also read: Transgender journalist ties the knot
"It all started in 2018 when we had a friendly football match between trans men and trans women. This was played during the Northeast Queer Games that we (Ya All) hosted," Sadam told Asianet Newsable by phone from Imphal on Wednesday (March 18).
"So far, we have conducted three editions of the Queer Games. This year, we had it on International Women's Day (March 8)," he added.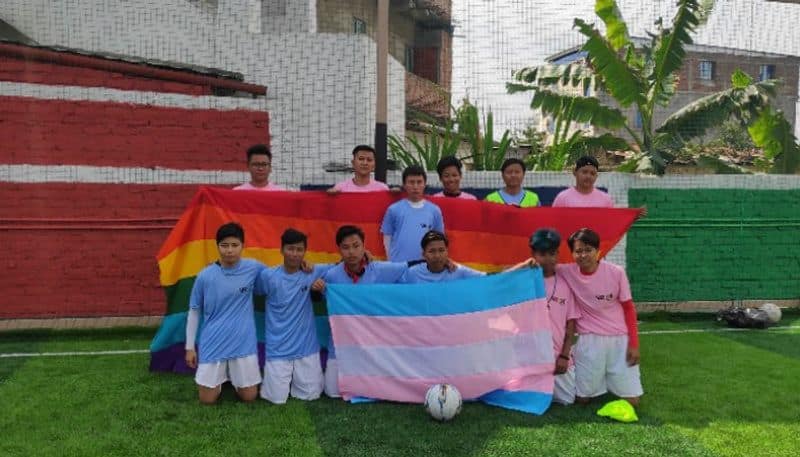 The year 2020 was special for Ya All as it was for the first time that an all-transgender football team played.
"For this year's Games we thought of having an all-transgender team without mixing players. Earlier, it was a side made up of trans men and trans women. We wanted to create a separate transgender team so that they have their own identity. And, we used football because sport in one area which doesn't discriminate," opined Sadam.
Also read: What LaLiga players are doing during lockdown in Spain due to coronavirus
Sadam wishes to see more trangender teams being formed across the country. "Since there is no platform for the transgender community in sports, our NGO wanted to give them their own space. We wanted to set an example and I urge all transgender people to come out in the open and show their sporting skills. We now have only one transgender football team in Manipur. I hope it inspires more from the transgender community to come out in the open. We want to encourage them and give a platform. We want to conduct more sports events not only football, for the transgender community."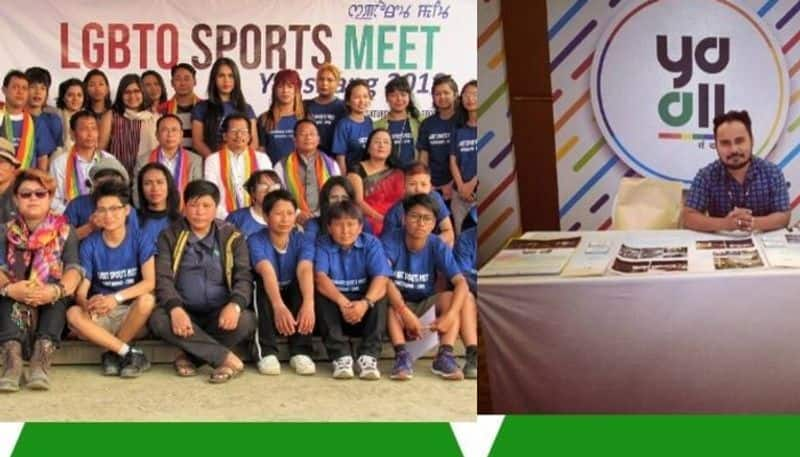 How was the transgender team received in Imphal? Sadam replied, "Initially, we wanted to do it in a small way as the transgender community is not received well. There is still the social stigma. But, we challenged it. The response was really good. Everyone, across India, reached out to us. Manipur has been a great place for sports events."
In future, Sadam wants the Union government to have transgender section in all sports events. "The Central government has recognised the trangender community. But more needs to be done. They need recognition in all fields. We want the government to open up a transgender category in all sports events."
On its website, Ya All says it is working to recreate an inclusive society. "Our vision is to restore and recreate an inclusive society which will provide equitable information, service and opportunities to every individual through meaningful youth engagement thereby working towards achieving sustainable development goals," the NGO stated.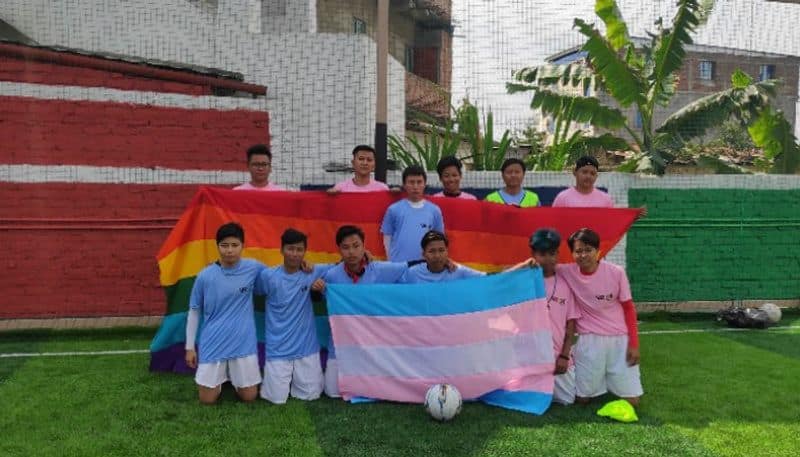 Here is 14-member all-transgender Manipur team
1. Nick (captain, striker)
2. Chaki (vice-captain, striker)
3. Puja (goalkeeper)
4. Silleibi (goalkeeper)
5. Nellie (midfielder)
6. Max (midfielder)
7. Thoi L (midfielder)
8. Sanathoi (midfielder)
9. Lem (striker)
10. KK (striker)
11. Lala (defender)
12. Christina (defender)
13. Thoi S (defender)
14. Miller (defender)
Last Updated Mar 18, 2020, 1:45 PM IST