Kohli ducks drought bouncer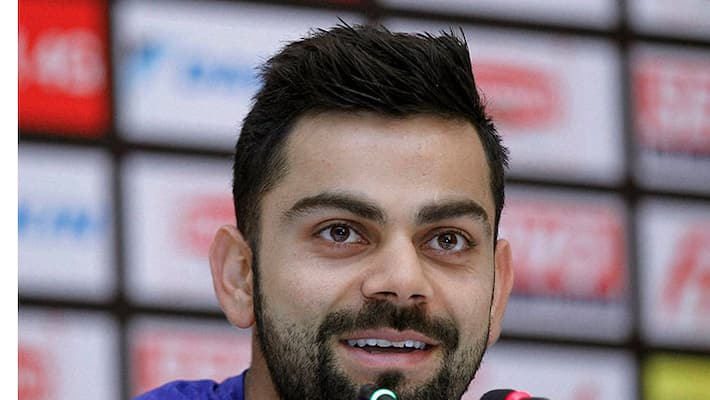 Amid the furore over holding IPL games in drought-hit Maharashtra, Royal Challengers Bangalore skipper Virat Kohli today said he is awaiting the Bombay High Court verdict and hoped the two contending parties find an amicable solution.
"If it is manageable, I am sure they will find a way to work things around and I am sure whatever decision is taken, both sides will come to a mutual agreement and make a good decision because that will be taken in the best interest of looking at both sides of the coin," Kohli told reporters here.
"Yeah, things are the way we see right now and I am also waiting for what the decision is," he added.
The controversy surrounding the water usage for the IPL in Maharashtra came to the fore after a Public Interest Litigation (PIL) was filed in the Bombay High Court seeking extra charges on the water used by IPL for watering pitches.
Regarding the latest PIL filed by Bengaluru-based environmental activist before the Karnataka High Court, asking it to issue direction to Bengaluru Water Supply and Sewerage Board to submit a water audit report on the usage of water for IPL matches at Chinnaswamy stadium, Kohli hoped the issues would be sorted out in the best possible way.
"I am sure the issues that have risen would be sorted out in the best possible way, and I don't want to comment more on the subject as I don't know the magnitude of the problem that occurred," he said.
Last Updated Mar 31, 2018, 6:49 PM IST