ISIS has its eyes on Messi, warns of major attacks at FIFA World Cup 2018
Deranged terrorist group ISIS now wants to carry out attacks at the FIFA World Cup in Russia next year
Islamic State outlined its threat to target the tournament using an image of the Barcelona and Argentina striker on posters used by ISIS mouthpiece Wafa Media Foundation
The picture of Messi depicts him in a prison jumpsuit with the words "Just Terrorism" underneath and "You are fighting a state that does not have failure in its dictionary" on the poster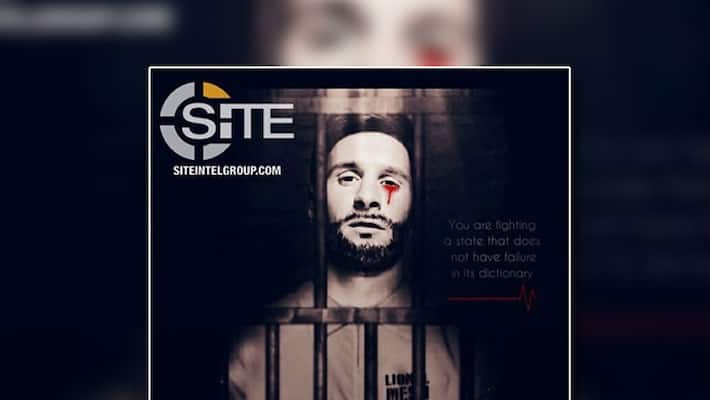 As if killings innocents in the name of religion was not enough, deranged terrorist group ISIS now wants to carry out attacks at the FIFA World Cup in Russia next year.
Islamic State (IS, formerly ISIS/ISIL) outlined its threat to target the tournament using an image of the Barcelona and Argentina striker on posters used by ISIS mouthpiece Wafa Media Foundation, according to the SITE Intelligence Group.
The picture of Messi, who plays for Barcelona FC but will represent his home nation of Argentina in the World Cup, depicts him in a prison jumpsuit with the words "Just Terrorism" underneath and "You are fighting a state that does not have failure in its dictionary" on the poster.
The "Just Terrorism" replaced Nike's "Just Do It" catchphrase.
Over the past few weeks ISIS has released several images threatening the Russian World Cup which will be held across 11 cities from June 14 to July 15, with the final played at the Luzhniki Stadium in Moscow.
ISIS had previously claimed responsibility for setting off a bomb outside the Stade de France on the night of the Paris terror attacks when France was hosting Germany for a friendly match.
ISIS also has a history with Messi, at least with his name.
A boy aged just three was kidnapped by ISIS who held him captive for two years because his father had named him Messi after his footballer hero, reported the Daily Mail.
He was rescued early this year.
The Kurdish Yazidi child, now five, was seized by the terror group along with his mother and sister from their home in Sinjar, northern Iraq in 2014.
His father told a Kurdish news channel that ISIS ordered his wife to change Messi's 'infidel' name to Hassan. The boy is so afraid of his name now that he starts shaking his head whenever he is called Messi.
Last Updated Mar 31, 2018, 6:47 PM IST