Premier League 2023-24: Everton faces potential points deduction over financial fair play breaches
Everton is currently under the microscope as the Premier League considers imposing a substantial points deduction following alleged Financial Fair Play breaches.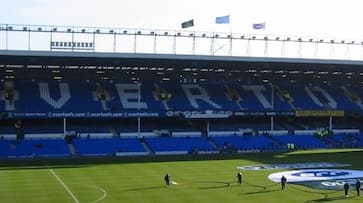 Reports suggest that Everton is potentially in line for a substantial points deduction as they come under scrutiny for alleged breaches of Financial Fair Play regulations. The Premier League, as indicated by The Telegraph, has proposed a significant penalty of 12 points to be imposed on the Toffees. The investigation stems from Everton's reported financial losses of £371.8 million over a three-year period, significantly surpassing the £105 million limit established by Premier League regulations. Moreover, Everton may also face additional repercussions, including the possibility of a transfer ban. In summary, the outlook appears rather grim for the Merseyside club should any substantial misconduct be proven.
It is essential to note that financial fair play regulations are put in place to ensure a level playing field for clubs and prevent overspending beyond their means, ultimately aiming to maintain the financial stability and integrity of the sport. Everton's situation underscores the importance of adhering to these rules and the potential consequences for those found in violation.
Also Read: Bayern Munich sets new Champions League record with eighth consecutive away victories
Also Read: Cristiano Ronaldo's brace propels Al-Nassr to a thrilling victory in AFC Champions League (WATCH)
Last Updated Oct 25, 2023, 8:31 PM IST