Federer exits Tokyo Olympics; leaves fans worried about his future
Federer's decision effectively ends any chance of the former World Number 1 winning the singles gold medal at the Olympics.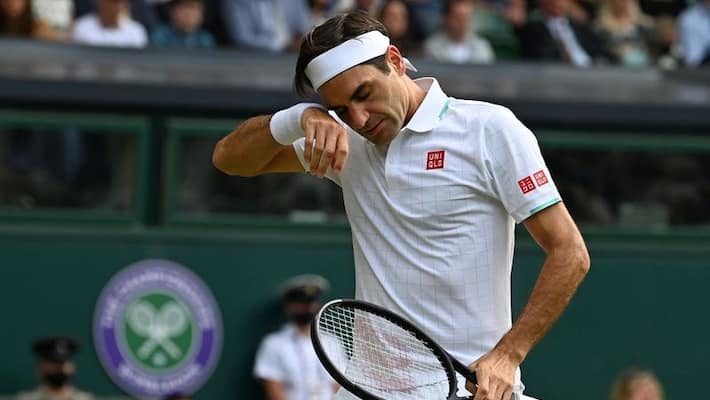 Former world number 1 Roger Federer has withdrawn from the upcoming Tokyo Olympics after a 'setback' in his recovery from a knee injury. This effectively ends any chance of Federer winning the singles gold medal at the Olympics.
The 20-time Grand Slam champion said on Twitter during the grass-court season, he experienced a setback with his knee and had been forced to accept that he must withdraw from the Tokyo Olympic Games.
Federer, who was runner-up to Andy Murray in the gold medal match at London 2012, said that he was greatly disappointed, as every time he represented Switzerland, it had been an honour and highlight of his career. 
Federer also informed that he had already started his rehabilitation, hoping to return to the tour later this summer. 
Federer joins the long list of stars opting out of the Tokyo Olympics. These include Rafael Nadal, Dominic Thiem, Serena Williams, Johanna Konta and Nick Kyrgios.
Federer's exit renewed concerns among his fans about his future in the sport.
Federer, who will turn 40 in August, underwent two knee operations during 2020. Since then, he has taken part in just five tournaments.
In his last outing in Wimbledon, Hubert Hurkacz handed him a straight-sets defeat in the quarter-finals. That was just Federer's 14th defeat at Wimbledon in 119 matches. His ranking slipped to ninth after Wimbledon, the lowest since March 2017.
Earlier, he was forced to pull out of the French Open after winning his third-round match.
After his Wimbledon exit, Federer said his goal was always to try to play another Wimbledon. 
He further said he would have to talk to the team, take his time, not feel rushed and then take the right decision.
Last Updated Jul 14, 2021, 9:24 AM IST