Delhi pollution hampering athletes: PT Usha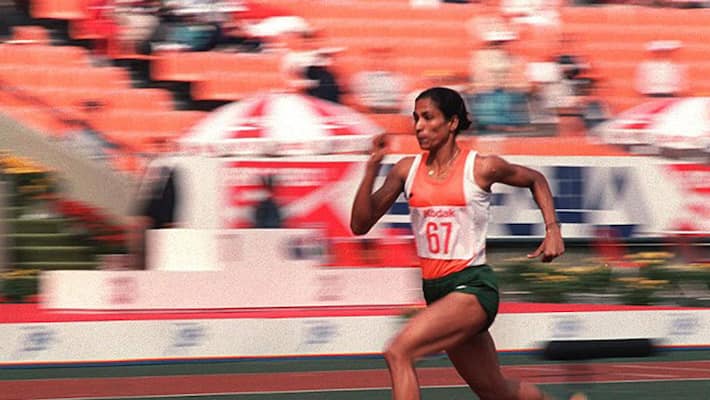 "Delhi is too dusty and pollution level is high. Tintu Luka (India's Rio Olympics bound 800m runner) had to cover her head and face while warming up at the tracks (at Jawaharlal Nehru Stadium). The meet could have been held at another venue," Usha said at the sidelines of the National championships.
"How will the athletes get enough oxygen in this situation? It will have impact on their performance. It is very hot here and then there is this dust, it is not conducive for good performance," added 51-year-old Usha, a multiple gold medallist at the Asian Games and other international events.
When told that four national records were created and one athlete qualified for Rio Olympics during the championships, Usha said, "The athletes would have done even better without these dust and pollution."
Usha, who did the honours at the victory ceremony of women's 800m race in which Luka won a gold, was also critical of the organisers not providing electronic timers which flashes lap timing of the runners.
"It's OK for 100m or 200m races but in events like 800m or more distance, an athlete needs to know his or her timing after each lap and accordingly plan what to do in the remaining distance.
"For example, Tintu did not know her first lap timing and so did not know at what speed to run in the last lap to do better timing," said Usha, who missed a bronze medal in 400m hurdles in the 1984 Los Angeles Olympics by a whisker.
Talking about Luka, who has already qualified for the Olympics, she said her ward will have at least three competitions in Europe -- at Grand Prix Level -- in the run-up to the Rio Games.
"Tintu will take part in events in London, Brussels and Prague before the Olympics. We are also trying if she can get an entry in the prestigious Diamond League opening leg in Doha on May 6. If she can get there and do well, then she can get entry in other legs of the Diamond League (which has 14 legs)," she said.
"Tintu needs competition outside the country because in India, she has nobody to push her and every time she will run alone and win races by huge margins. Outside India, like in Europe, she can do better as the competition is very tough," she added.
Last Updated Mar 31, 2018, 6:58 PM IST