Coronavirus: FIFA announces new dates for U-17 Women's World Cup 2020 in India
As per the original schedule, India was to host the FIFA U-17 Women's World Cup in November 2020. Now, the prestigious tournament will be played from February 17 to March 7, 2021 in Bhubaneswar, Kolkata, Guwahati, Ahmedabad and Navi Mumbai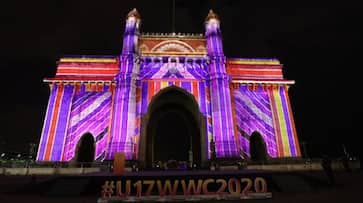 Bengaluru: The FIFA U-17 Women's World Cup 2020, which was postponed due to the coronavirus (COVID-19) pandemic, has got new dates. The sport's world governing body FIFA confirmed the new dates on Tuesday (May 12).
"Following a thorough assessment of the impact of the COVID-19 pandemic and the subsequent recommendations made by the FIFA-Confederations COVID-19 Working Group, the Bureau of the FIFA Council has taken the following decisions in relation to FIFA events, to confirm the following proposed new tournament dates, subject to further monitoring," FIFA said in a statement.
Also read: LaLiga clubs return to training
"FIFA U-17 Women's World Cup India 2020: 17 February – 7 March 2021 (tournament to keep original eligibility criteria: players born on or after 1 January 2003 and on or before 31 December 2005)," it added.
Also read: Chuni Goswami breathes his last
As per the original schedule, India was to host the FIFA U-17 Women's World Cup in November 2020. Now, the prestigious tournament will be played from February 17 to March 7, 2021 in Bhubaneswar, Kolkata, Guwahati, Ahmedabad and Navi Mumbai.
Also read: IM Vijayan, Sunil Chhetri interact on Instagram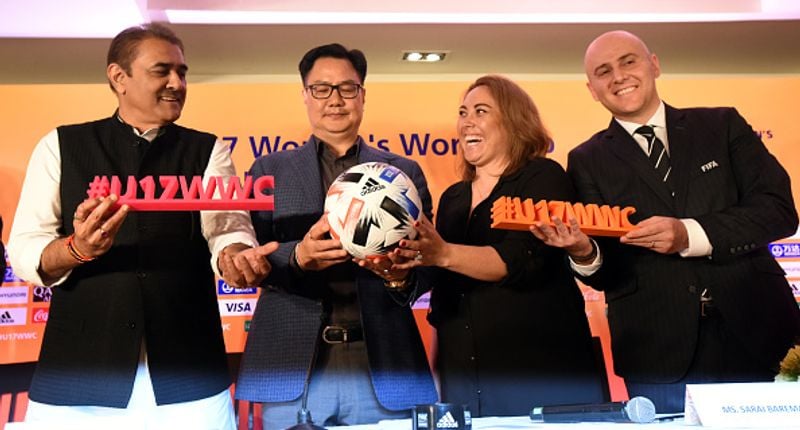 AIFF president Praful Patel, Union minister  for sports Kiren Rijiju, FIFA Chief Women's Football Officer Sarai Bareman and FIFA Head of Youth Tournaments Roberto Grassi during the announcement and launch of official slogan for the FIFA U-17 Women's World Cup, on February 18, 2020 in New Delhi.
India have got an automatic qualification for the mega event as the hosts. A total of 16 teams will vie for top honours. Spain are the defending champions, having beaten Mexico 2-1 in the 2018 edition's final in Uruguay.
After FIFA's announcement, the All India Football Federation (AIFF) and the Local Organising Committee (LOC) said, "We are now looking ahead and hoping to host a wonderful tournament that will give women's football in India, the perfect platform to grow and develop."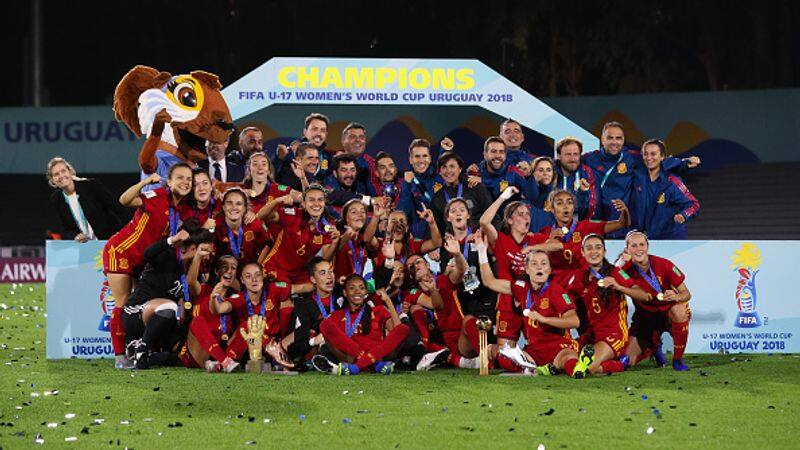 Players of Spain celebrate with the trophy after the FIFA U-17 Women's World Cup Uruguay 2018 final match between Spain and Mexico at Estadio Charrua on December 1, 2018, in Montevideo, Uruguay.
"All the host cities have put in a lot of effort and commitment so far, and we are happy that the new dates will allow them to make up for the lost time and provide momentum going forward. All the stakeholders, including the Ministry of Youth Affairs and Sports, have been supportive of the decision keeping in mind the health, safety and security of everyone involved, especially the teams and fans. The LOC will continue to work together with FIFA, and we remain fully committed to hosting a memorable and successful tournament," it added.
Union sports minister Kiren Rijiju tweeted, "The new dates for the FIFA #U17WWC to be held in India between Feb 17 to Mar 7, 2021 is announced. I assure full coperation and support to make it a grand success (sic)."
AIFF president Praful Patel wrote on Twitter, "Delighted to share the new dates for the #U17WWC, which will now be held between Feb 17 to Mar 7, 2021. I would like to thank all our stakeholders for their continuous support over this period. AIFF & LOC remain committed to delivering a historic tournament. #football #India (sic)."
Last Updated May 12, 2020, 4:52 PM IST