Captain-Coach row: Ramachandra Guha comes out in support of Anil Kumble
Ramachandra Guha has pointed that Kumble's issue has been handled in an extremely insensitive and unprofessional way by the BCCI CEO and the BCCI office-bearers
He is of the opinion that Kumble's track record has been excellent and this should've been taken into account, and his contract extended
He says the BCCI left Kumble hanging and then invited fresh applications for the post of head coach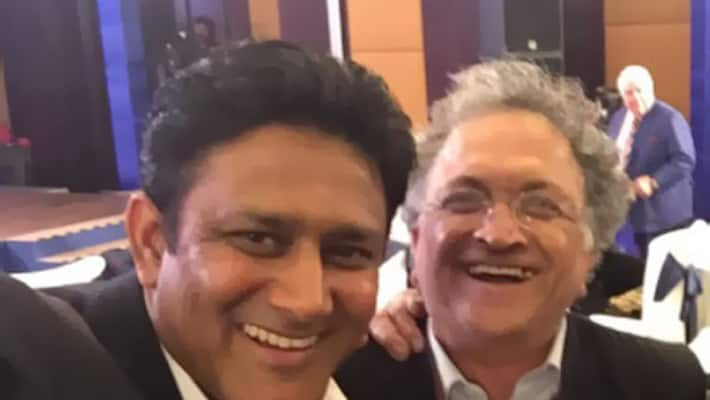 The Kohli-Kumble controversy had caused quite a stir, with the BCCI deciding not to extend Anil Kumble's contract and inviting fresh applications for the post of head coach. Now Ramachandra Guha in his resignation letter has termed this as one of his reasons to quit the Committee of Administrators (CoA).
In his letter, Guha has pointed that Kumble's issue has been handled in an extremely insensitive and unprofessional way by the BCCI CEO and the BCCI office-bearers. He also accused CoA of inaction, thereby supporting it indirectly. He is of the opinion that Kumble's track record has been excellent and this should've been taken into account, and his contract extended. However, BCCI left Kumble hanging and then invited fresh applications for the post of head coach.
It is said that Indian captain Virat Kohli was not happy with the appointment of Anil Kumble as Team India's coach. Recently, Kohli and a few other players complained of Kumble's 'overbearing' nature. The BCCI too sided with Kohli and decided to call for fresh applications for the post of head coach, despite Anil Kumble's proven track record as an excellent coach.
Guha points out how the BCCI stopped following the process laid down for appointing a new head coach. He says that since the contract of the head coach is for a year, the BCCI should've initiated the process in April or May. The Kohli-Kumble controversy first surfaced at the end of the series with Australia. He asks why the issue was not resolved immediately after the series and why was it neglected all this time.  He also questioned if the senior players have been given the power to select coaches as per their preferences.
He pointed out that the current Indian players enjoy a veto power on who can be the members of the commentary team.  And if this happens with the coaches as well, it might become a dangerous trend.
Guha says that the Indian team's record this past season has been excellent and even if the players garner the bulk of the credit, the Head Coach and his support staff should also get some.
 
Last Updated Mar 31, 2018, 6:54 PM IST