Is Sachin Tendulkar's son Arjun getting preferential treatment?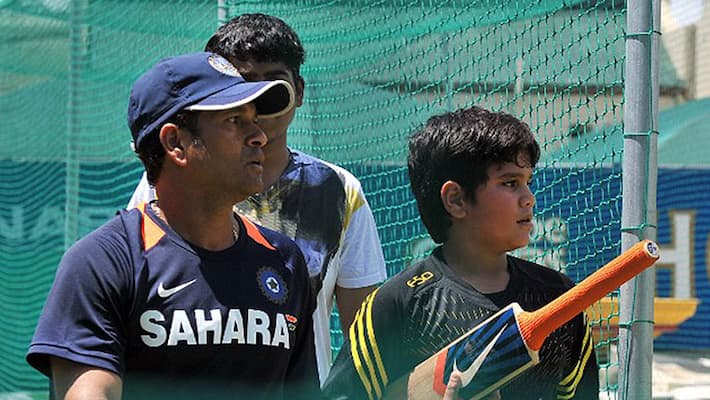 The selection of Sachin Tendulkar's son to West Zone's Under-16 team has sent the country's sports media into a tizzy with social media debating the 'fairness' of the selection.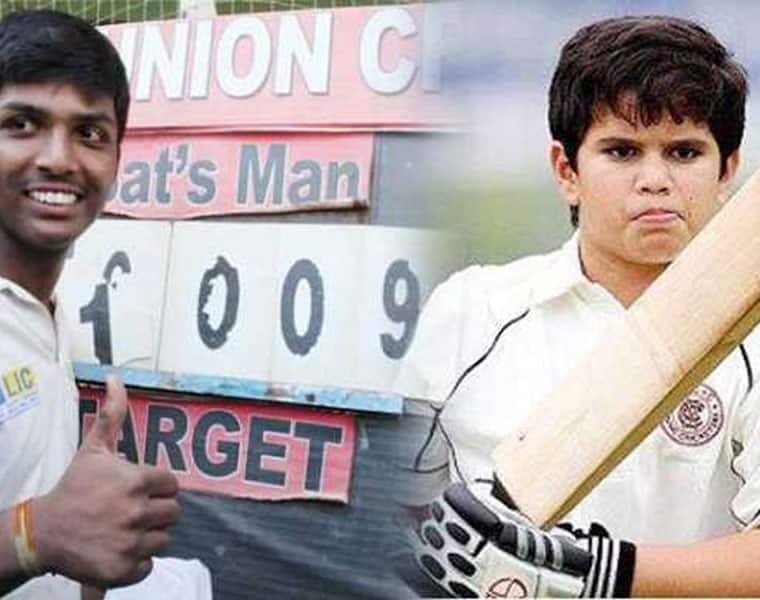 1009-run boy Pranav Dhanawade and Arjun Tendulkar are reportedly great friends

Following the team announcement, Arjun Tendulkar's selection raised eyebrows as he was preferred over the talented youngster Pranav Dhanawade, who had shot to fame last year after scoring 1,000 runs in a single innings.
However, Pranav's father Prashant clarified that the matter was a 'non issue' since his son is not eligible to be selected to the West Zone Under-16 team, which is picked only from the Mumbai Cricket Association U-16 squad, of which Pranav is not a part.
The father was also at pains to clarify that the selection trials had taken place before Pranav had played his record-shattering marathon of 1,009.
Last Updated Mar 31, 2018, 6:41 PM IST